Hey Sunshines,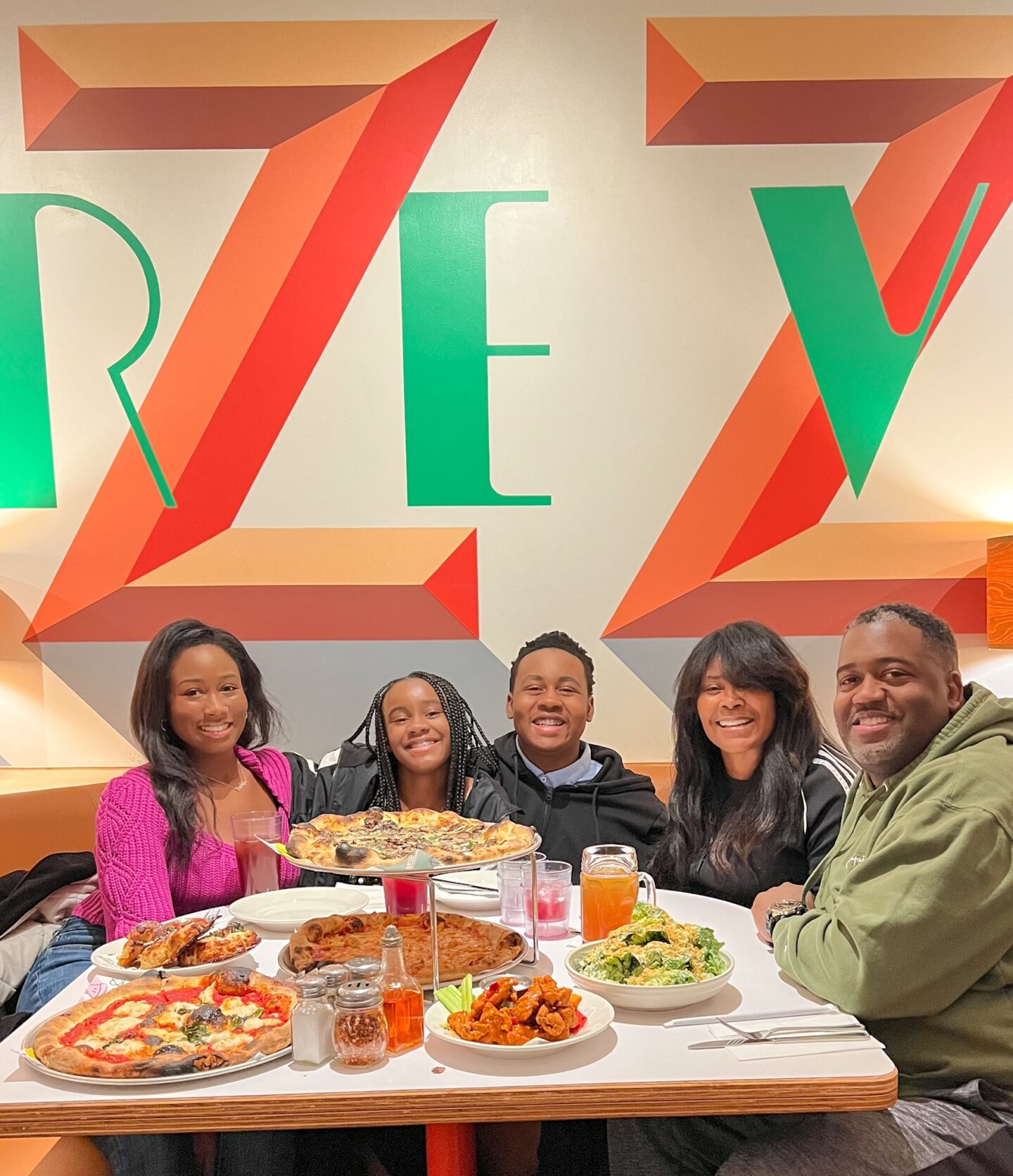 Y'all know I always know the best tasty restaurant in every city and globally! But, California is my home state and y'all gotta go to Westfield Topanga & The Village to enjoy the brand new, Pitfire Pizza in Canoga Park, California.
They had their grand opening about ten days ago and it was jam packed with happy customers. We loved this restaurant because the food is pure flavor.

Their homemade style pizzas with thin sourdough crust are a span of vegan, gluten free to traditional that were beyond tasty. They now offer a cauliflower crust too.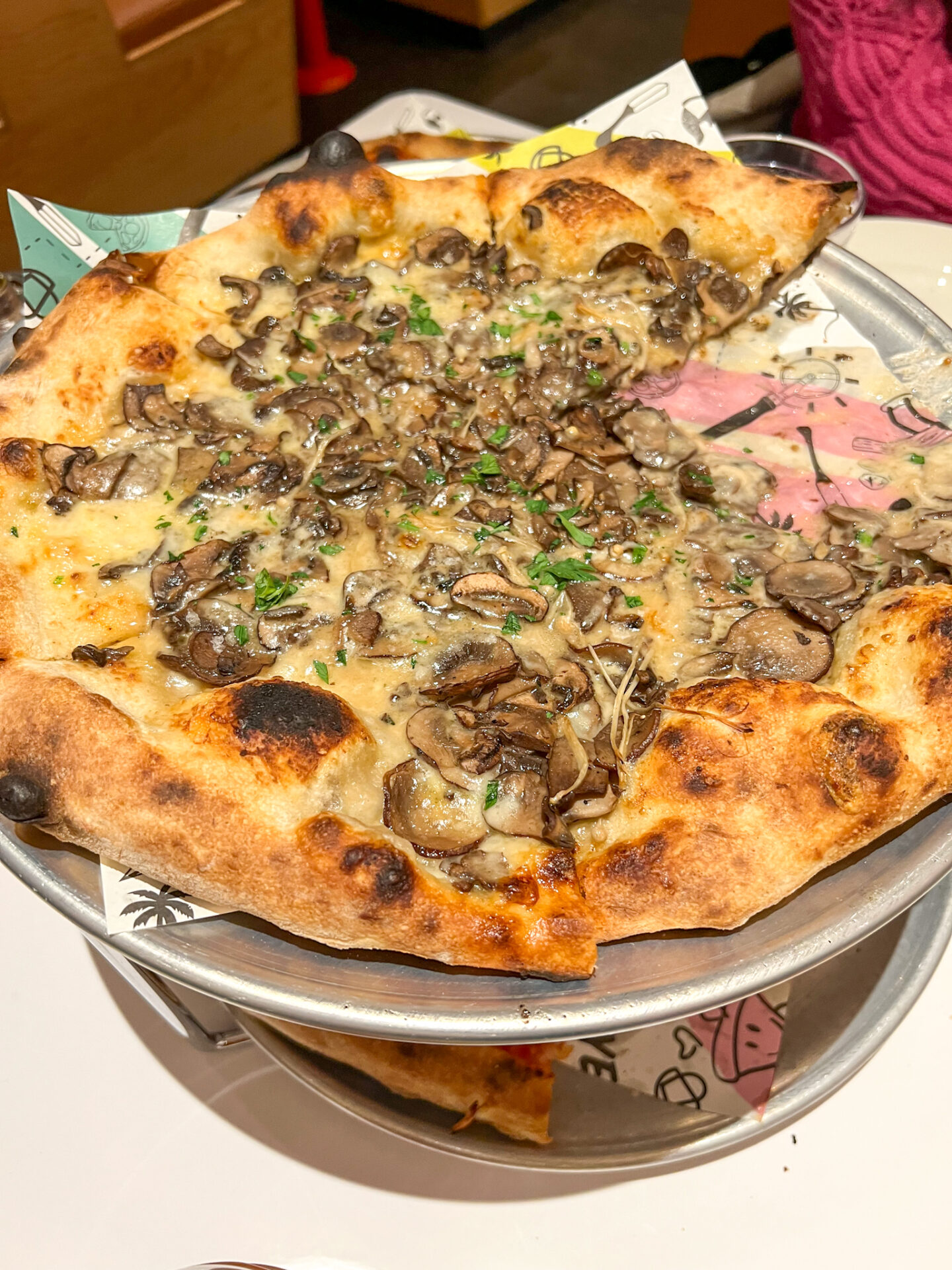 Y'all know in my family we have three kids. Two cannot have cashews or tree nuts. The other one has to be dairy free and lives a veganish lifestyle. So, that was no problem for Pitfire Pizza. This restaurant has several locations and this one is located in one of the most desirable locations in San Fernando Valley, Westfield Topanga & Village.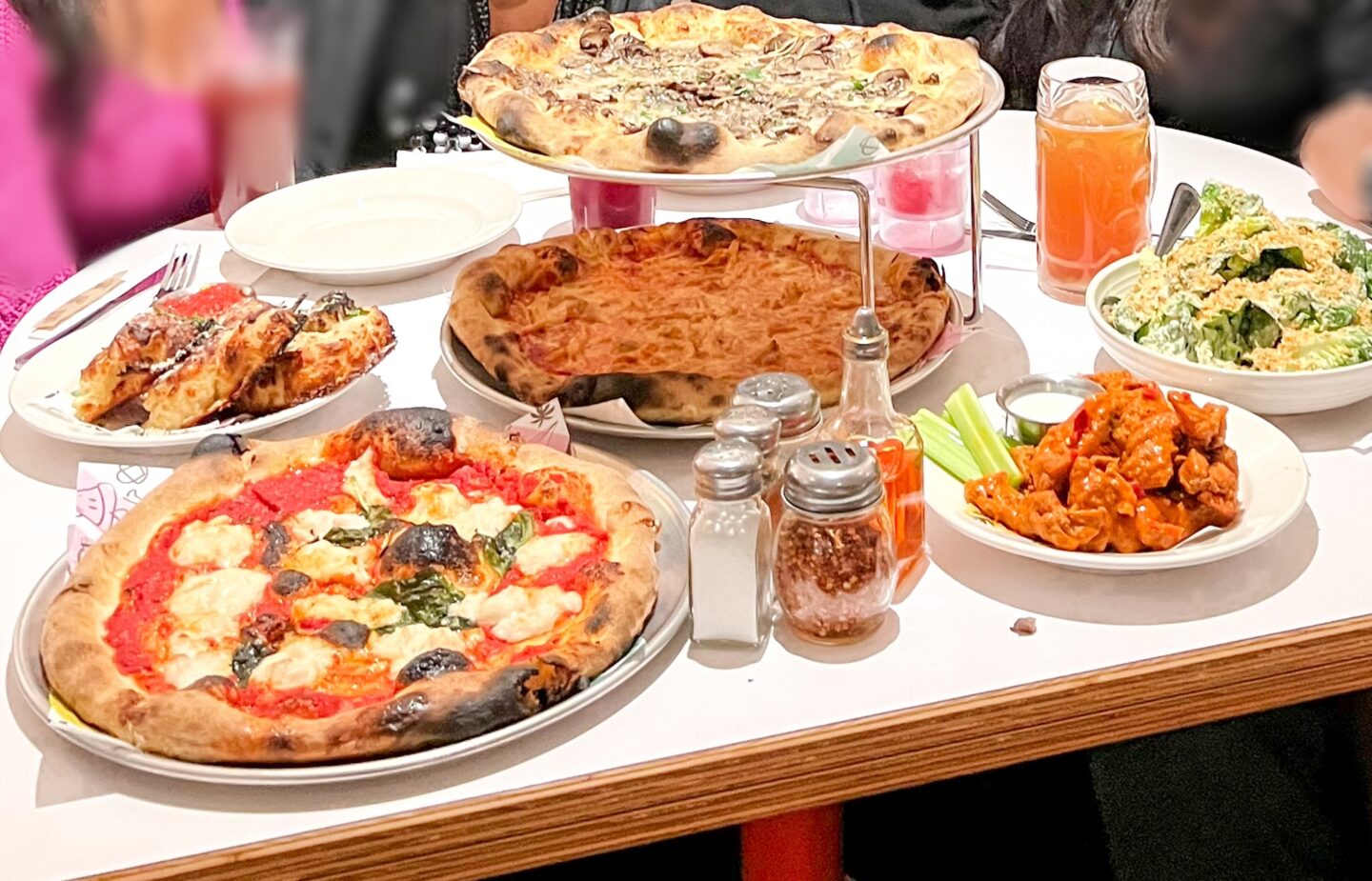 I am always looking for restaurants that can cater to my family's dietary needs. Well, Pitfire Pizza has it all for my family. Cauliflower crust, gluten free to traditional choice food.

Pitfire Pizza have appetizers that will make you start planning your next visit. Yes, the food is just darn delicious. The owner, Paul Hibler, has absolutely brought in a restaurant that will be a community favorite at Westfield Topanga & The Village.
What We Ate
We went to dinner, at Pitfire Pizza, on a chilly Thursday night and it was tasty. We ordered the Cheesy Knots that Bailey Rae and Brayden absolutely loved. The popular Field Mushroom pizza, Say Cheese with Chicken, and Vegan Margherita made with cashew cheese.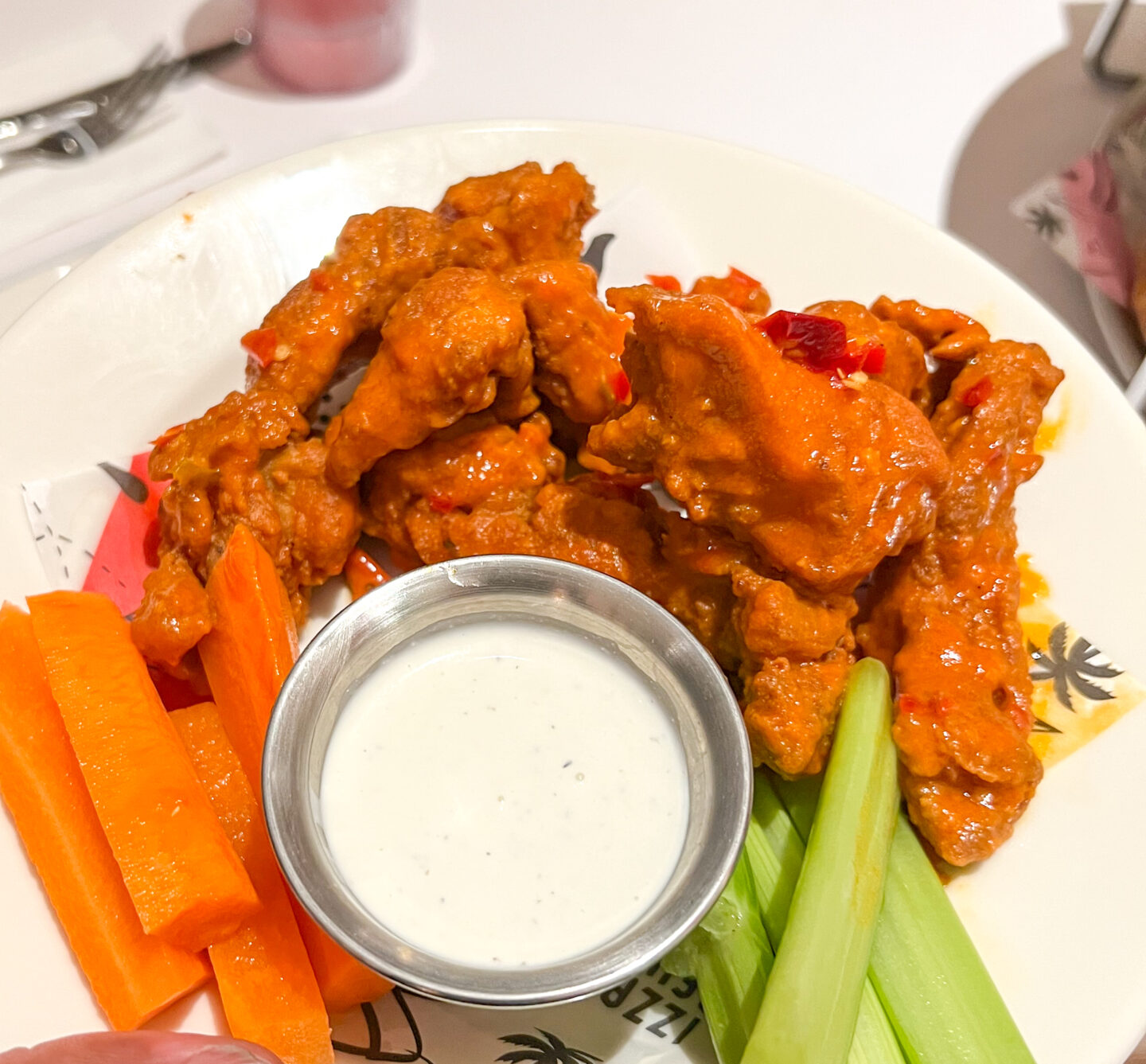 We had grilled broccolini, roasted cauliflower, Cesar salad, and more. Brookelynn loved the roasted cauliflower appetizer and my family loved the Boneless Buffalo wings.
The dessert, moist cookies and brownies are served with ice cream.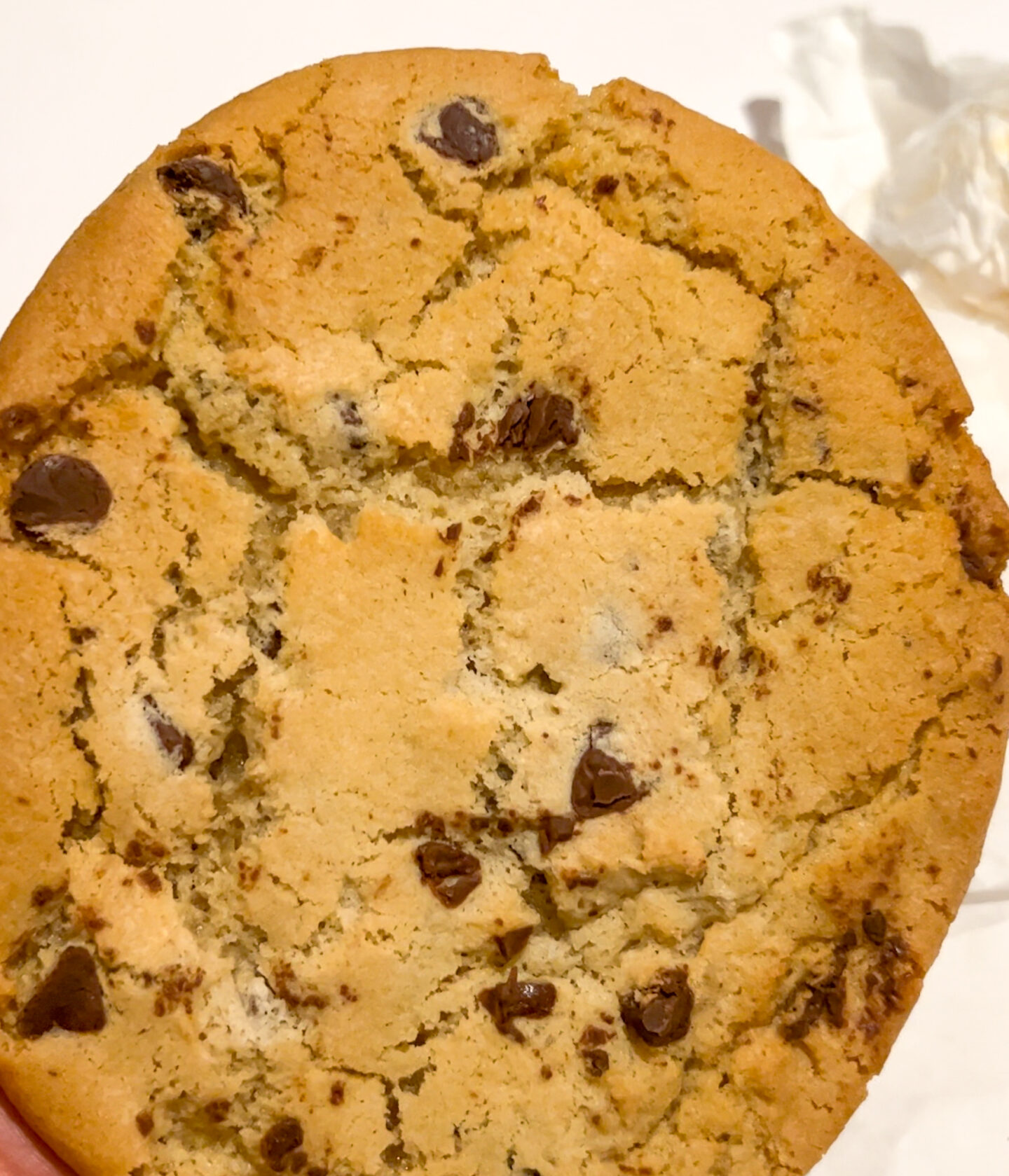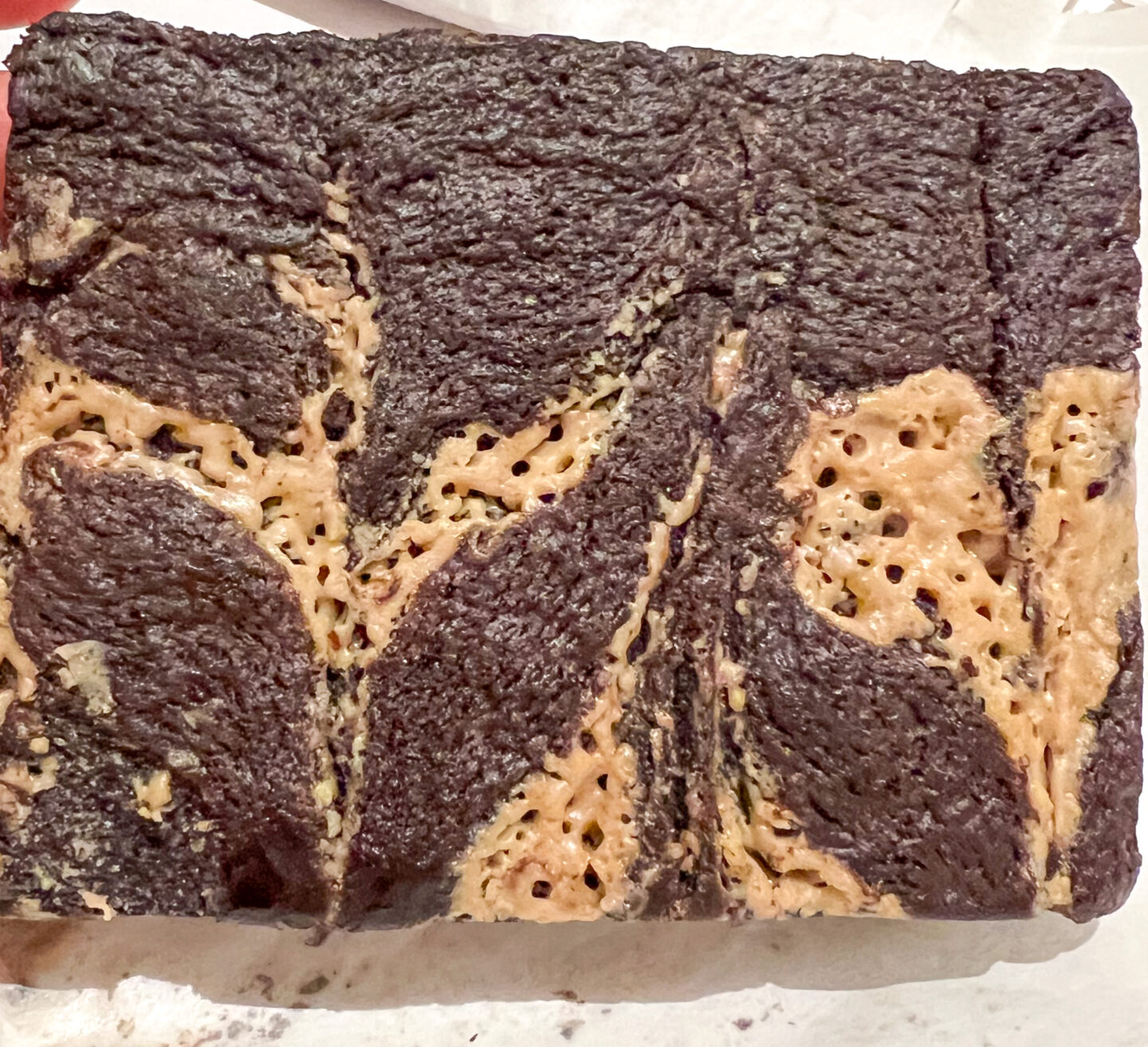 They opened up this casual and very popular restaurant at Westfield Topanga & The Village to bring that California vibe. In SoCal, restaurants are apart of everyday lifestyle. The Westfield & The Village is one our favorite places to go shopping and enjoy the open California breeze. At Pitfire Pizza, you can eat outside on the patio heat lamps.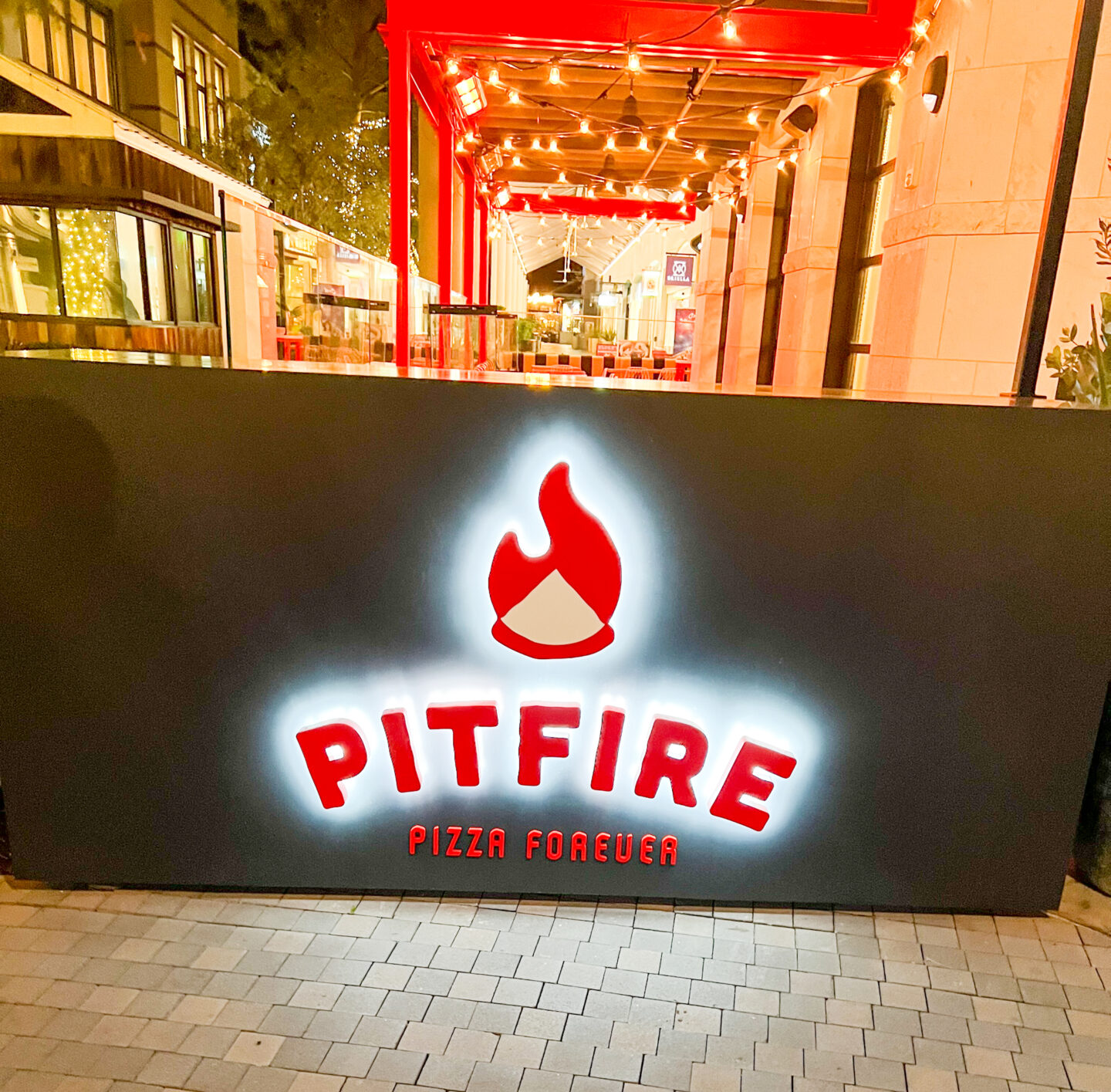 Pitfire Pizza has several locations. But, we enjoyed every minute of the new Pitfire Pizza in Westfield Topanga & The Village.
Why You Should Go
It's a casual upbeat restaurant that everyone will enjoy their meal and quality time together. Hip music from Wes and I times growing up to music of today.

The food choices on the menu make it easy for everyone to enjoy no matter your dietary needs. Pizza, Pasta, Salads, Vegan and Gluten free options and a Kid Menu.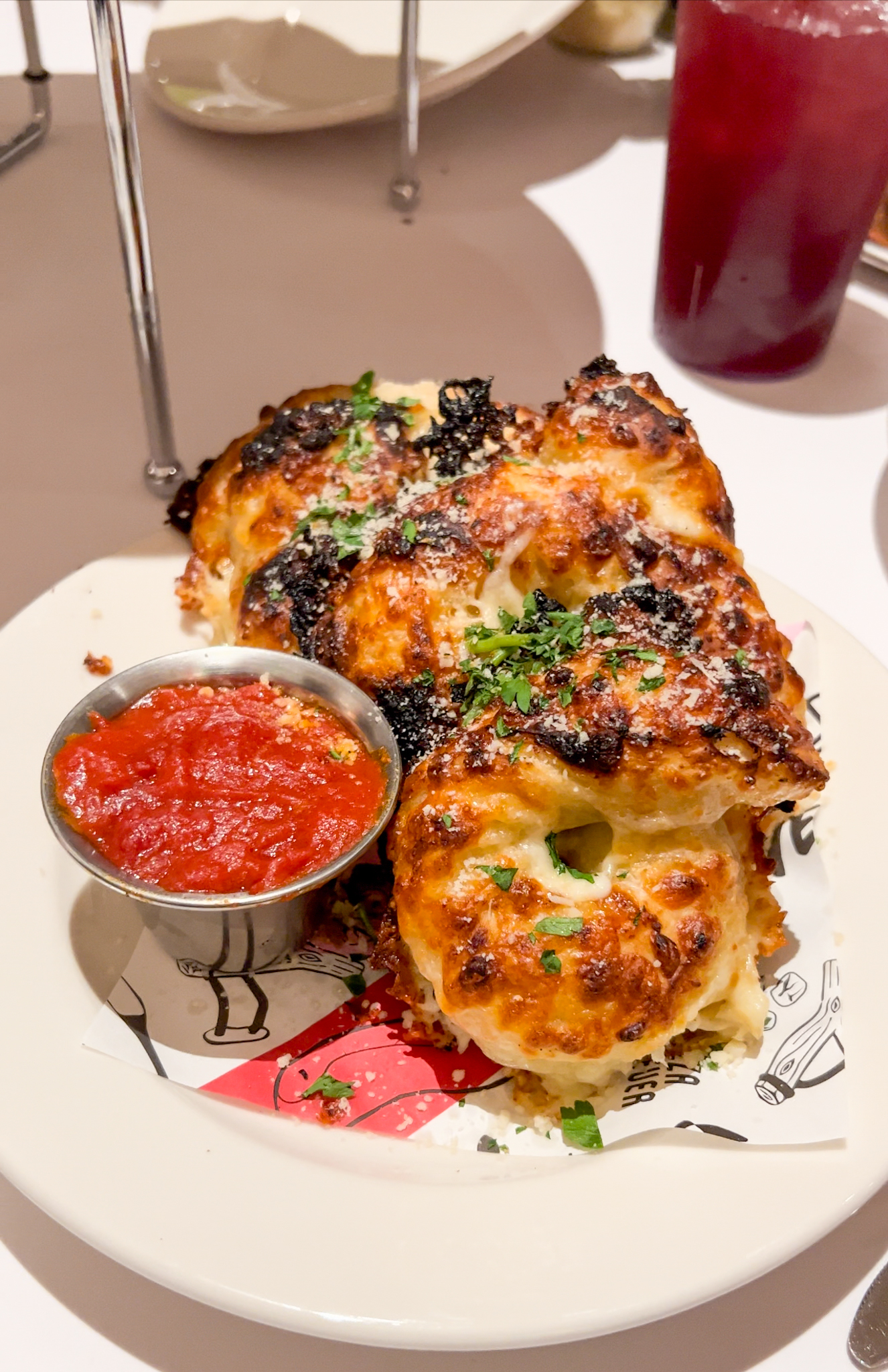 You can have a glass of wine, beer and plenty of other options at their bar. Honestly, I really like Pitfire for family dine out. But, I know I can meet my friends to enjoy this restaurant just as much as, Wes and I on our weekly date night.

They have a bar and they have this nonalcoholic Pomegranate drink that is unforgettable good.
You can enjoy this restaurant on a date night, family night out and everything else in between.
Pitfire Pizza Cesar salad was packed with flavor.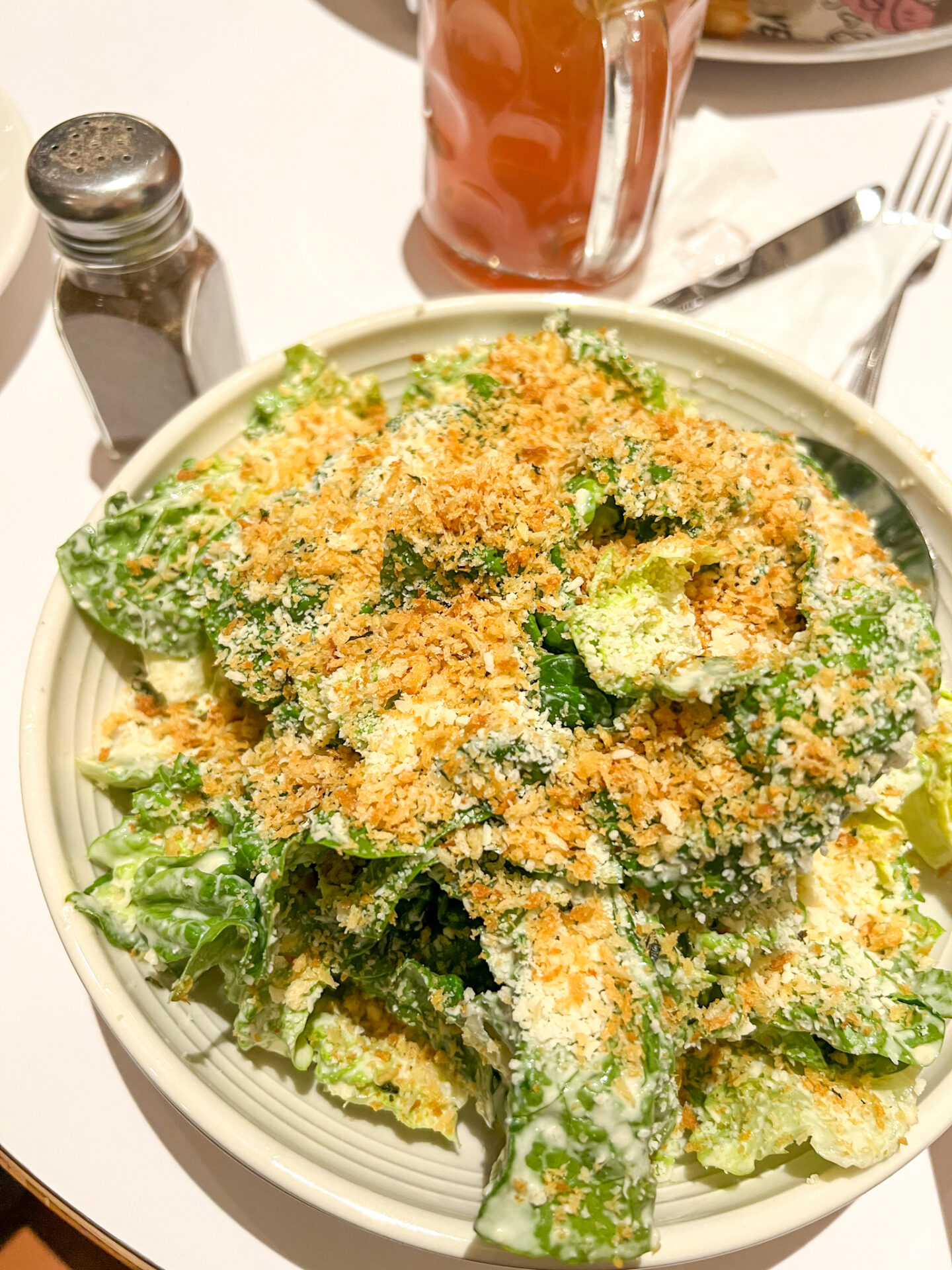 We just loved the good food and family quality time at Pitfire Pizza, Westfield Topanga. If you want a beer or cocktail they have that too! The friendly staff were the cheese on the pizza! You know, like icing on the cake! Gotta had my laughter, y'all know how I roll with my family. Thank ya, Pitfire Pizza for a wonderful tasty experience!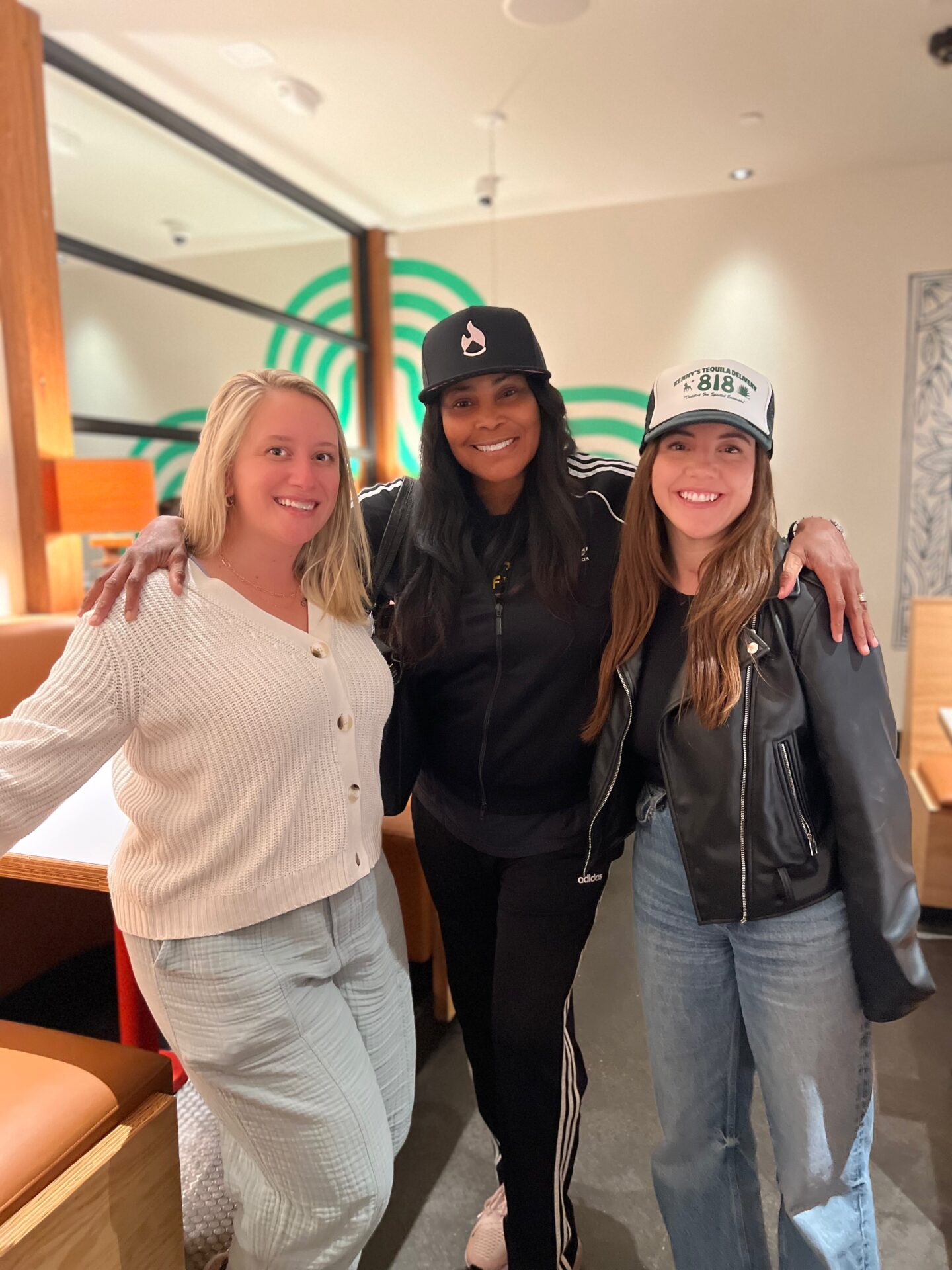 Y'all, drop by Westfield Topanga & The Village for your next dining out with Pitfire Pizza. Be sure to tell them we told ya all about!
Well, until next time, remember y'all,it's always time to shine!
Blessings and SoCal Sunshine,