As a family, reading is very important to us and you can always find a good book in our house. I love to read and I have fostered reading with all three of my children over the years. Throughout the summer, we are spending lots of time at our local library and shopping on Amazon for books to read. Its a great way to create special moments with family. I am sure my children will never forget the day I read, When God Made You, that reinforces my point of view about my children. I want to continue to pour positivity into my three love bugs. Frankly, books are always a good choice for quiet quality time and reinforce their greatness.
LIBRARY LIFE
The library is such a great place that families can foster the love of reading and using their imagination. At one point, it seemed like the library was becoming a forgotten gem. But, with the new programs being implemented it has create a surge of more people visiting the library.
That's great news! Maybe, I am old school bookworm. But, there is something special about taking my children to their local library and watching them explore various books. I love holding my book in my hand. I love the feel of a good book and the noise of turning the page, anticipating what will happen next. We need our libraries and we all could use the quite time in this overly noisy world we live in.
The California Summer Meals Coalition and California Library Association is making sure that school age children have access to a free lunch. I think that's amazing that California libraries and states across the country want to make sure no child goes hungry during the summer months. #summermeals
In addition, I love that the library offers summer activities that helps families of all social economic status. It The library offers free access to technology, printing, laptops, classes etc to assist with professional development, homework, etc.
Totally Bonus- Money Saving Deal with your Southern California library card you can get two free family passes to some of the most popular museums in Los Angeles. We want to stick to the simple things and bargains-freebies are always a win for my family of five. What's great about museums and the library is its a subtle way to have engaging intellectual conversations with our children from second grade to eleventh.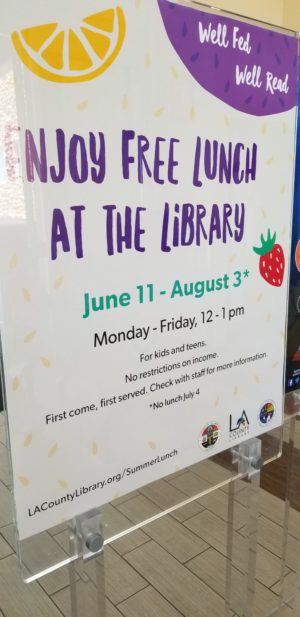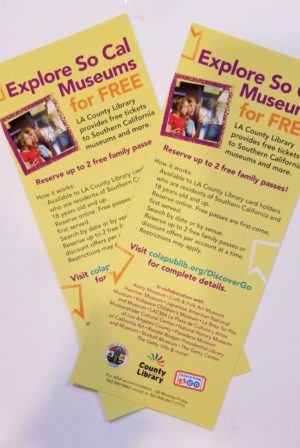 BOOKS VS. DIGITAL WORLD
As a twenty year veteran teacher and mother of three, I have learned that reading has to be entertainment during the early years; especially for the digital generation. My children have always loved to read but the techy world has a strong tug on them. Honestly, I noticed that the gadgets and cyberspace has also been distracting me from one of favorite things to do, too. Read.
FAMILY BOOK CHALLENGE
Yes, I know that children take mental notes of their parents behavior and interest. Therefore, I knew I needed to get back to reading more often. I made a decision that we will do a summer family reading book challenge to take us imaginary adventures.
The challenge consist of: we will read at least four chapter books this summer and discuss them as a family. It will be sorta like a verbal book report or family book club. I know it's the teacher in me. But, it will create true accountability not just for the kids but for us, too.
In the fall, Bailey will be a second grader and I want to enhance her reading and comprehension skills all summer. The best way to sustain her attention and most children her age will require books that inform and entertain. I want my 12 year old 7th grader to build his already sophisticated knowledge base and read as much as possible. My 16 year old loves reading so I challenged her to set a higher goal from last summer. Reading is a family thing and I am winning a few hours away from technology. Sweet!
BOOKS GALORE
The fifteen fun books to read this summer with young readers are The Boxcar Children Series, Charlotte's Web, Ramona the Pest, Roald Dahl Collection, The Best of Pippi Longstocking, Magic Tree House Series, Junie B. Jones Series, Ivy and Ben Series, The Famous Five, The Magic School Bus Series,Judy Moody Series, When God Made You, The Magic Treehouse, I am Enough, and absolutely, Dave Ramsey Financial Peace Jr. Happy Summer Reading to you and your family!
Much Love and Sunshine,