This is my opinion of this product and I was paid to give my honest review.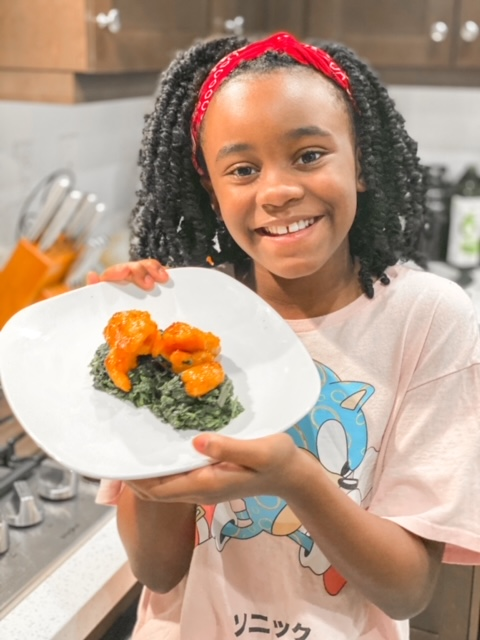 Hey Sunshines,
We love cooking homemade meals as a family. But, sometimes, I need to make dinner in thirty minutes or less.
Are there some days you just gotta make meals quick but still yummy? Well, I was doing the thing I love, grocery shopping, at Walmart! Yep, it's my little shopping time alone that I savor, just for a bit. I know I am not the only one that looks forward to grocery shopping.!
I picked up an InnovAsian Orange Chicken meal in the frozen food section of our local store.
Y'all, my hubby truly loves this brand and thinks it's close to Asian cuisine take out. The kids enjoyed it over a bed of spinach and brown rice. It works well for my family that loves Asian food. Its great for me because I can get dinner done in a flash.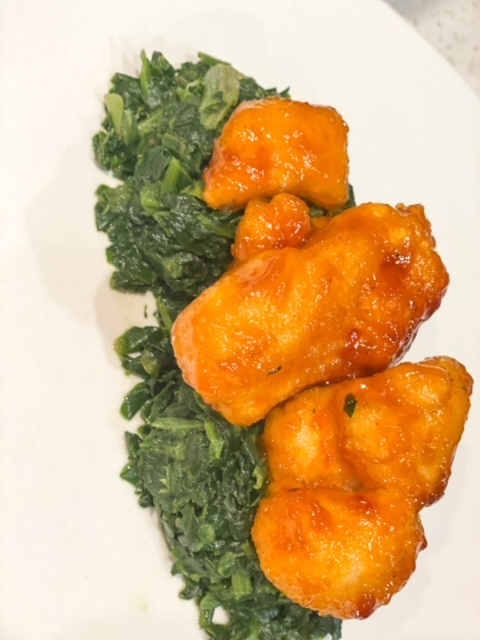 As a mom of three, you gotta have meals that satisfy growing kids appetites; especially with a growing son!
The orange chicken in family size and it was plenty for our family. The flavored tangy chicken is packaged in various sizes. But, the family size is always the choice for us.
How to Prepare
The directions state to prepare by placing in the microwave. All you need to make this Asian entree is in one box. The chicken and orange sauce is in separate packages in the box.
Although the directions state to microwave, I decided to cook it in an iron skillet on my cooktop. I cooked the chicken on low heat. After the chicken was golden brown, I added the orange sauce and let it simmer for a bit.
In addition, to orange chicken, we added a side of organic brown rice and spinach. It was a quick simple meal that my family enjoyed. In less than 30 minutes, it was dinner time! InnovAsian Orange Chicken has a natural flavor and great substitute for takeout.
The orange chicken is full of flavor and the package seasonings give it that extra bang! It is lightly battered tempura chicken breast. According to my family, InnovAsian Chicken tastes like one of their favorite restaurants that serve Asian cuisine.
If you are looking for a convenient and yummy meal that has a flavor and is inexpensive for your family, the InnovAsian brand is a great choice.
Next time, you are in Walmart, drop by the frozen section, and get InnovAsian meals. It was a hit in my house with my family. I am sure it will be the same for yours, too. Well, until next time,……
Much Love,