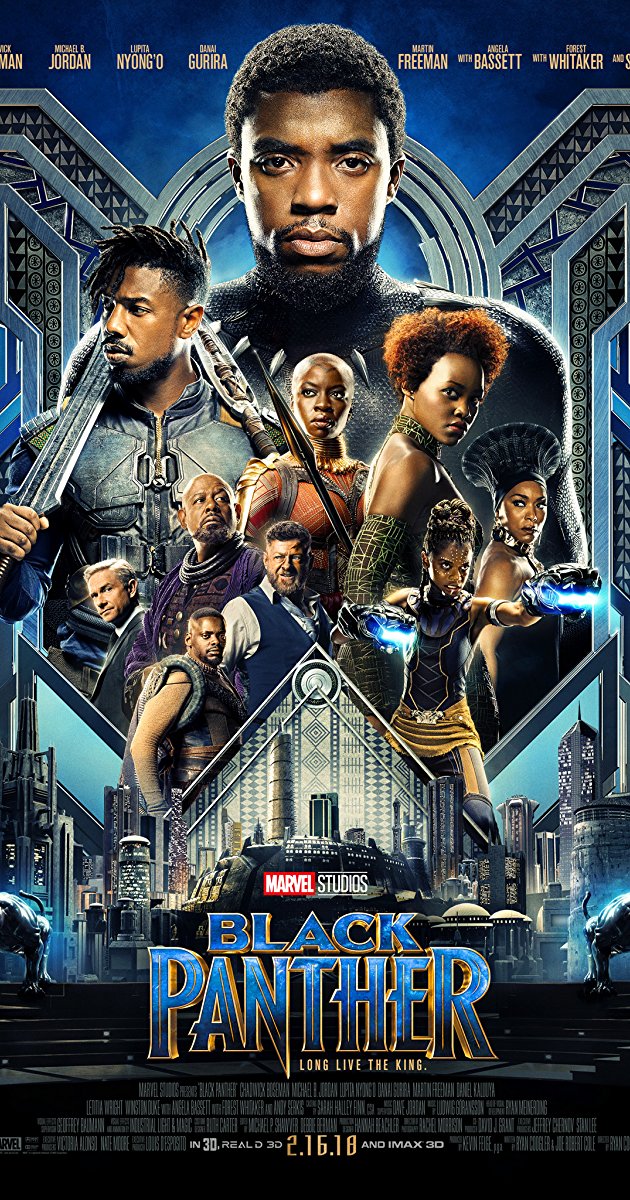 After watching the box office hit, Marvel film, Black Panther, I was moved by the main cast performance. I wanted to know more," Who are the actors and director in real life?"
Deeper Point of View
The movie had dialogue that I wanted to further discuss with my three children; especially the closing lines of Erik Killmonger, in the movie, played by the outstanding actor, Michael B. Jordan. "Bury me in the ocean with my ancestors that jumped from ships because they knew death was better than bondage." My children love acting and have had success in the entertainment industry. But, we have always told them we are proud of your work in acting but you are going to college and get your advanced degrees.
Its awesome that we can use Phd. Erik Killmonger, a make believe villain, as an example of being educated and even he found value in getting his degrees. By all means necessary, we will use movies, books etc to make our life conversations with our three blessings relatable for them to get the point.
Teachable Moments
We are always looking for examples, outside of ourselves and family, for our children to get a full understanding of the value of an education mind. I had this feeling that this extraordinary main cast in Black Panther was a group of smarties! I wanted to do further research on each of the main cast actors and the director. From the opening scene, you know that this Marvel cast was going to be an educating Wakanda experience.
Throughout the movie, there were moments that lessons were taught about the African and African American culture. The movie demonstrated visually, physically, and auditorial the multi-talented gifts of our culture, from the beginning of time.
Black Panther is an amazing movie and well directed by Ryan Coogler. But, it goes far beyond that for me, as a college graduate with three Masters degrees and mother of three young black actor children. The movie spoke loudly that knowledge is the key to a remarkable Wakanda life.
Parenting Vow
My husband and I have vowed to raise greatness x 3. We want them to all graduate from college with advanced degrees and be positive change agents in the world. I knew that the actors in Black Panther were not your average actors that have simply built their careers over the years and luck was on their side. Frankly,its nothing wrong with being an average actor with great luck, but I want my children to understand the difference.
Therefore,the delivery of the dialogue, their movement, and their captivating performances made me think, " wow, is Wakanda real?" Seriously, I wanted to be a citizen of Wakanda shortly after ten minutes of the movie! I loved the artistry, graphics and the clever storytelling from the perspective of the Orgin of Africa. I loved how they depicted the African American Black culture in a positive way. Yet, gently reveal the misconception of people of color even today. The film subtly covered issues that we continue to face, living in this beautiful brown skin.
The Black Panther Power
After my extensive research of the impeccable talent in the film, it gifted me clarity in raising my three beautiful children in the world. I concluded that we are raising a Lupita, Chadwick, Angela Bassett, Forrest Whitaker, Winston, Ryan,and Michael B. Therefore, their education is a vital component to building to their path to greatness whether its as an actor, doctor, dentist, aeronautical engineer, or any other occupation.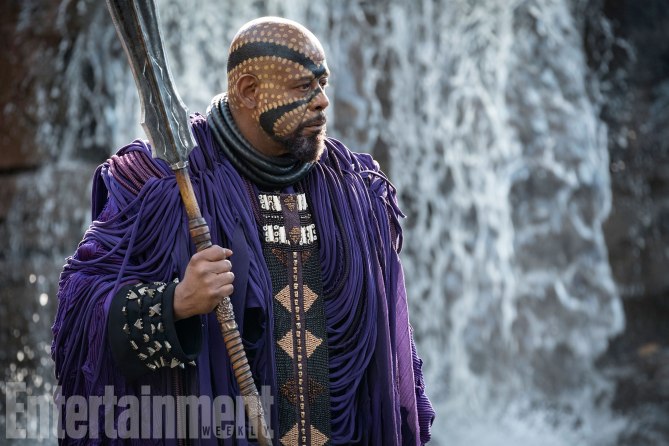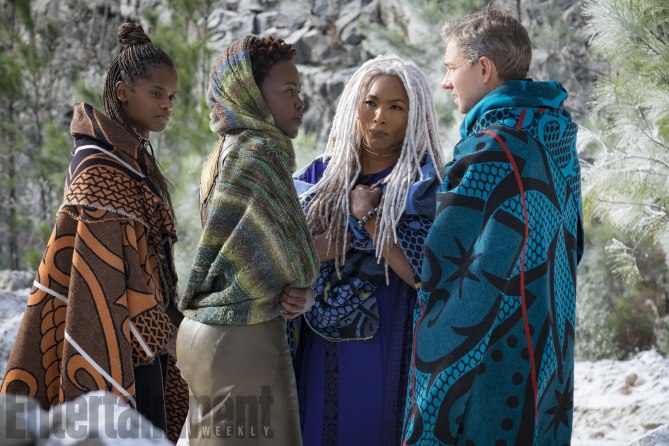 Who is Ryan Coogler?
I was so excited to discover that Ryan Coogler is a graduate of University of Southern California with a Masters in Cinematic Arts, fight on! He earned his Bachelors degree from California State University of Sacramento. I, Wakanda, danced all over my house when I found out he was a college graduate! Ryan has taken Hollywood by storm with three amazing films that have tremendous substance!
I couldn't wait to tell my children all about Ryan! I mean my goal is to raise them to their absolute greatness, be well educated and have compassion for others! We are true Ryan Coogler fans; besides he went to University of Southern California! Of course, Ryan Coogler is a rock star Trojan!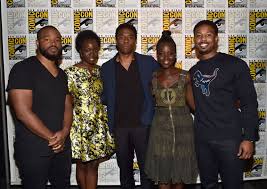 The Three Blessings
My three children love acting and that's fantastic. But,the film Black Panther has given us the opportunity to use modern examples of actors that have stood the test of time by being educated and skilled at their craft. Regardless, if they continue with acting or another profession, the bottom line is that they understand that to be GREAT, one must work diligently and earn degrees that will propel their careers and their lifestyles.
The brilliant billion dollar Marvel movie, The Black Panther, enabled my entire family to be entertained, empowered and connected all within two hours! Who would ever think a comic Marvel superhero movie would enable parents to have real conversations about life issues and the benefits of being focused, determined, educated and black. Its interesting that a superhero movie has caused all of us to find that cute dashiki print outfit and represent our culture! In my opinion, the best part about the Black Panther movie is that it has given my son and all little black boys growing up an opportunity to see positive images of black men that are justice warriors, strong, smart, handsome, and can fly!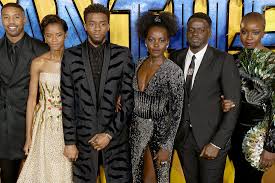 The Depth of Gratitude
I must say I am totally thankful that Marvel Studios created content that can graciously expand the world view of people of color. I love how Martin Freeman and Andy Serkis discussed that they gained a greater understanding of their fellow actors while working on the movie. The Black Panther movie has created real conversations. It validates my husband and I beliefs of the power of an educated mind and breaking down barriers for all of mankind! I can not wait to see what Marvel has planned for the sequel! Thanks Ryan Coogler, Disney Marvel Franchise and all the cast for the incredible Wakanda experience!
Wakanda forever! Much Love and Sunshine!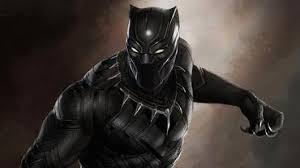 Check Out the Smarties in this movie (Wikipedia):
Chadwick Boseman:
BA Howard University, Oxford British American Drama Academy,NY Digital Film Academy
Michael B. Jordan:
Many years of dedication of working on his craft with success on various tv shows, 2 hit films, Fruitvale, Creed, soap operas and so much more.
Danai Gurira:
BA Psychology, MFA- New York University
Letitia Wright:
Many years of working on her craft studying, training, and superb credits of her work
Forest Whitaker:
University of Southern California, BA Fine Arts
Daniel Kaluuya:
St. Aloysius College of London, wrote his first stage play at the age of 9
Angela Bassett:
Yale University BA, MFA Yale University
Florence Kasumba:
Experienced Actress with years of working on her craft, with outstanding credits of her work
Winston Duke:
BA University of Buffalo, MFA Yale University
Sterling K. Brown:
BA Stanford University, MFA New York University
Lupita Nyongj'o:
BA Hampshire University, MFA Yale University
Atandwa Kani:
University of Witwatersrand Honors Degree
Sydelle Noel:
University of Georgia