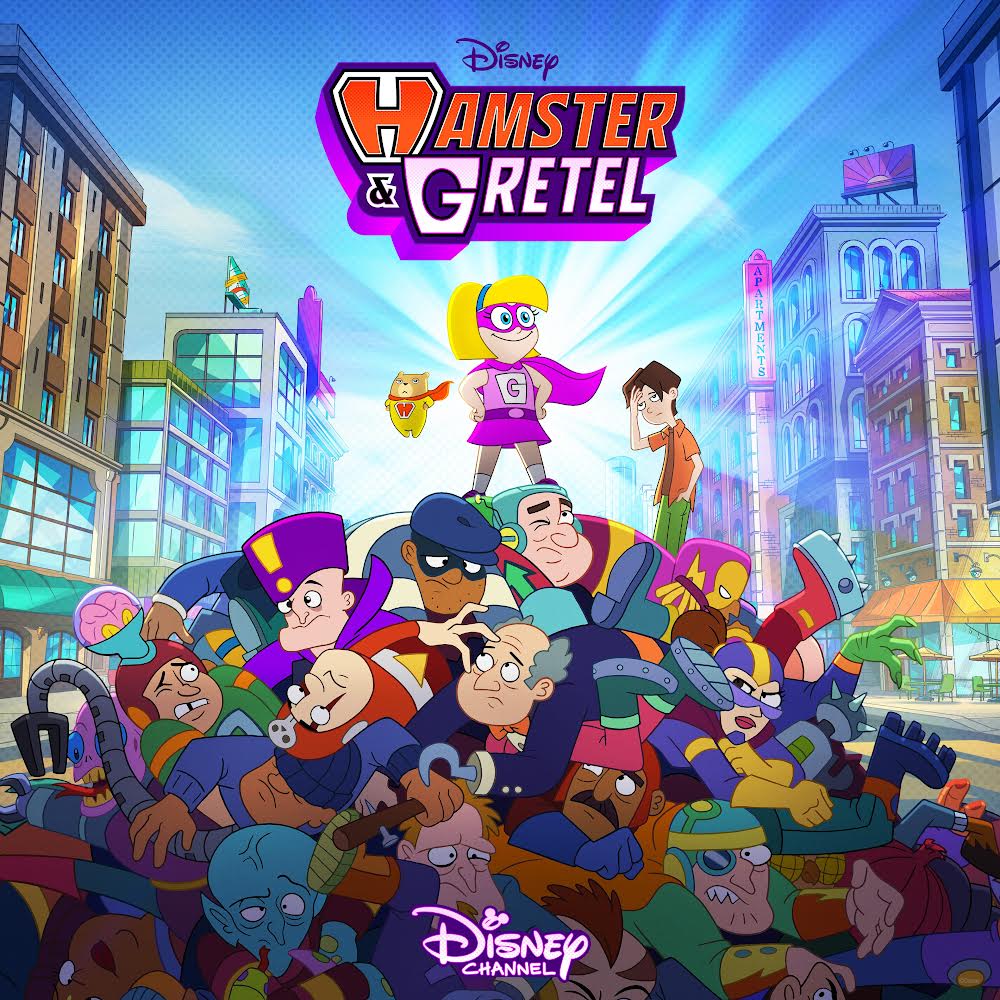 Hey-Hey Sunshines,
On Wednesday, August 10, 2022, we attended an exclusive premiere of Disney's Hamster and Gretel in Glendale, California! Bailey Rae and the girls had a blast! It was a day filled with laughter, creativity, good food and the perfect family tv show.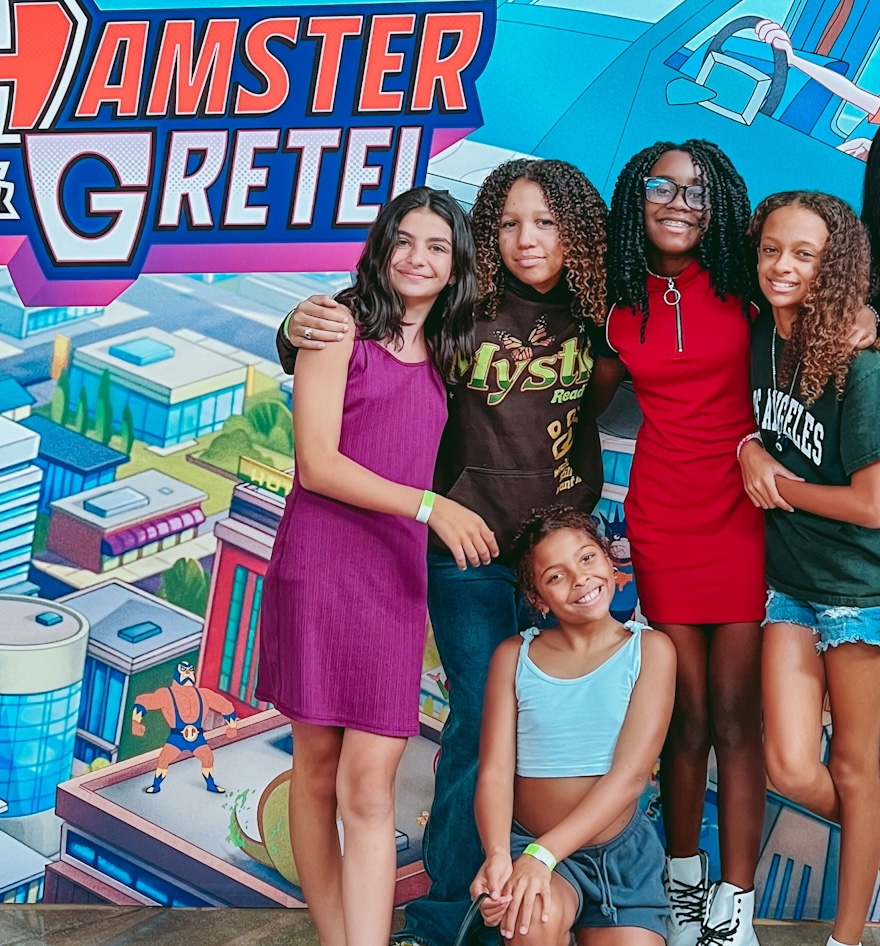 This 2-D animated superhero comedy series was created by Dan Povenmire, the co-creator of the Emmy award-winning, Phineas and Ferb . On August 12th, the show airs on Disney Channel, and on August 17th, it airs on Disney Plus.
The show is produced by Disney Television Animation with the help of Snipple Animation and Synergy Animation.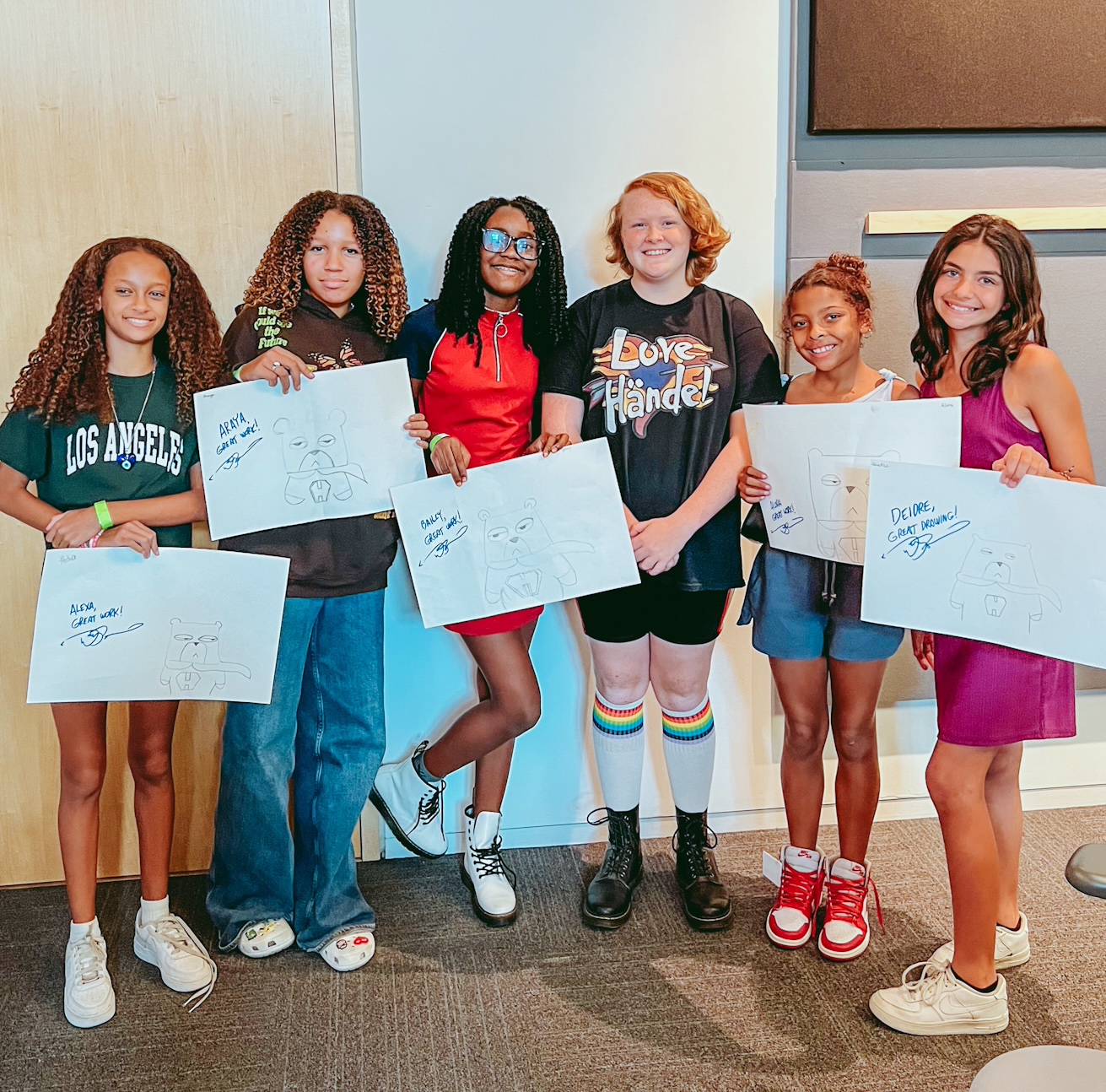 It is certain that this family television show, Hamster and Gretel, will be filled with a number of humorous and comedic episodes.
It was all laughter watching Melissa Povenmire, his 14-year-old daughter, plays the role of Gretel Gomez. Her role is a strong independent youngest that is fearless.
In their home studio, she expressed how much she enjoyed working with her dad in the booth.
The Dan Povenmire Perspective
As Dan spoke with Kristin Cruz, the brilliant powerhouse, Moms In Media CEO , about why he loves and respects content creators on TikTok and social media, a huge smile spread across his face.

Furthermore, Dan Povenmire shared that he completes his TV show projects in their entirety before submitting them to the network.

According to Animation Magazine, interview with Dan, just as he spoke about at the premiere, it has never been a more egalitarian time for people to put their content out into the world.
"If you want to make cartoons or any kind of entertainment, you can do it and find an audience. You don't need to wait for a studio to hire you like I had to when I was entering the field. Dan stated, "if you do good work there will be eyeballs on it, and create your portfolio on TikTok, Youtube, and other social media platforms."

Wow, hearing Dan speak about this was beyond inspiring for me and am sure for all content creators.
Doodling animation genius, Dan taught us all how to draw Hamster, whose voice is brilliantly performed by Beck Bennett from Saturday Night Live. It was such an unforgettable moment of Dan autographing their own artwork and doing a few Tiktok dance moves with the girls.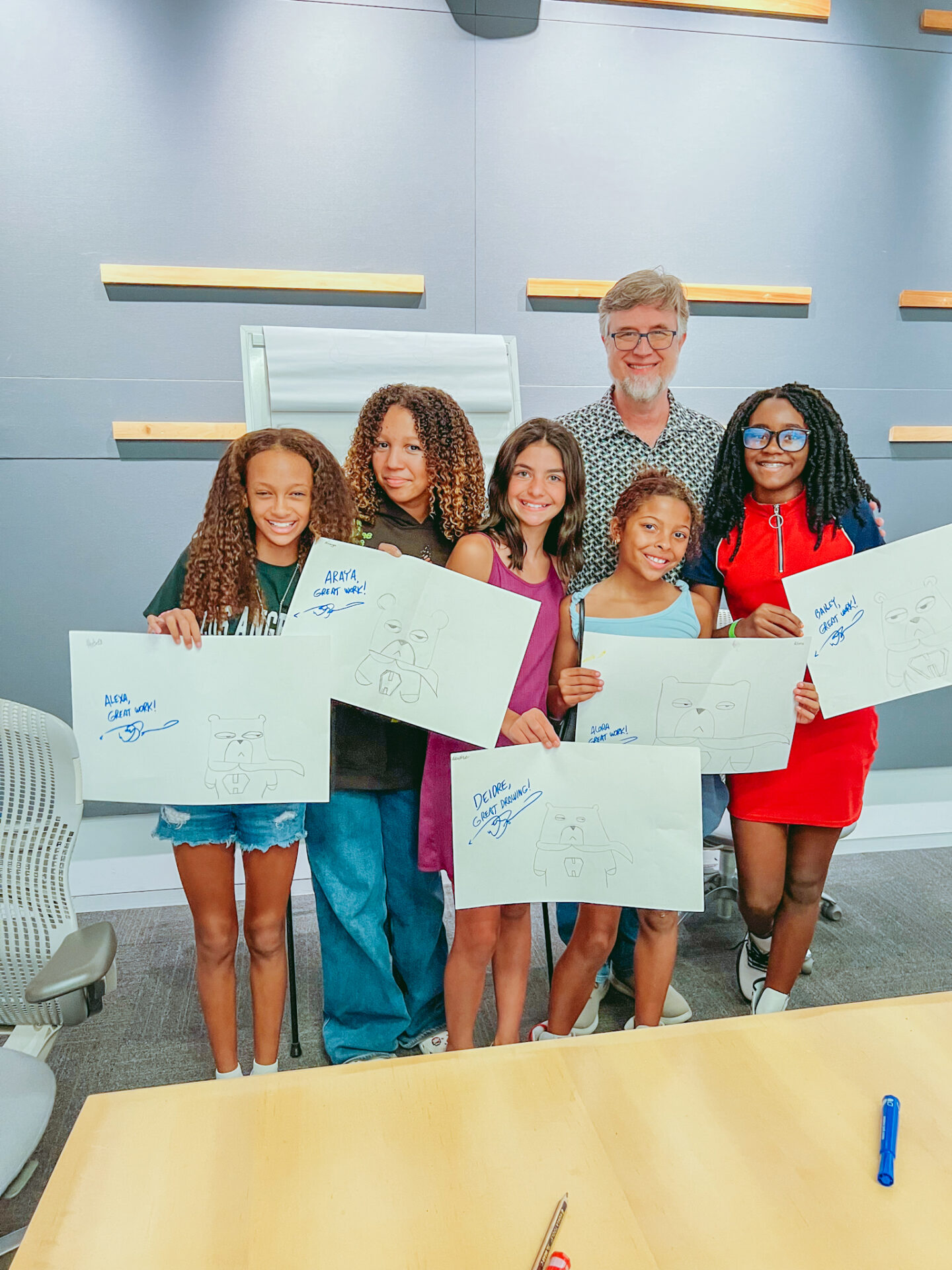 The Scoop About the Show
Yall, this show is something that all parents and children can relate to. The character, Gretel and Kevin share engaging humorous moments throughout each episode, along with super heroic Hamster.
Kevin Gomez is the overprotective teenage brother, played by, Michael Cimino, Hulu's Love Victor.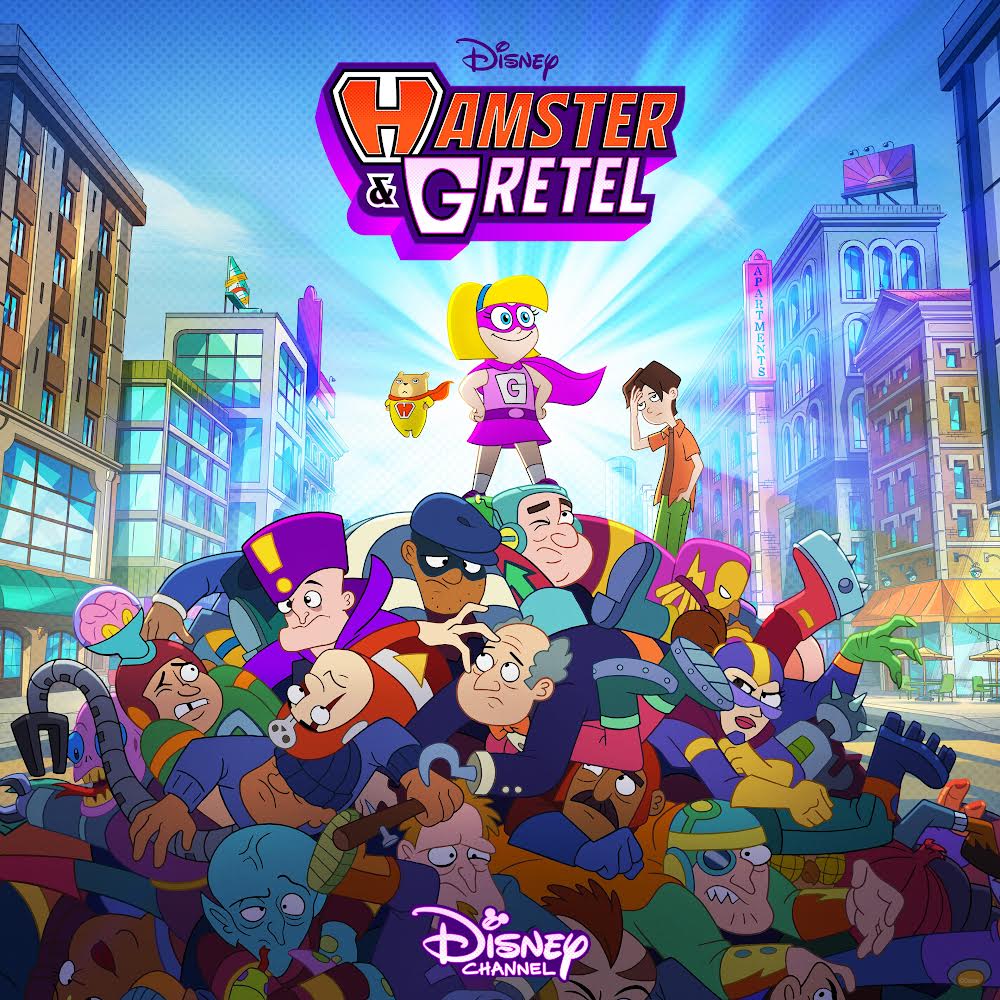 From the very first scene, the animated series captures the viewer's attention. We enjoyed the broad diversity of the characters in the episodes.
Priah Ferguson, Netflix Stranger Things actress, plays the recurring role of Bailey, Gretel's best friend.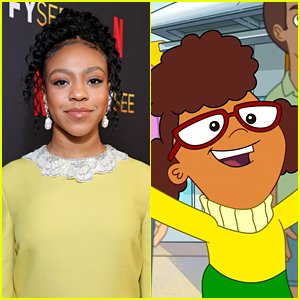 Colombian actress, Carolina Ravassa, plays the character as the Venezuelan mother, giving the series a culturally rich aspect.
Dan Povenmire and his team of writers integrated 2022 pop culture, brilliantly, into the episodes. From the mobile devices to Hamster and Gretel music soundtrack, it has current times appeal with Gretel having traditional Disney art design. It is an action comedic musical with 30 episodes of laughter and funny sibling encounters with a talking superhero hamster.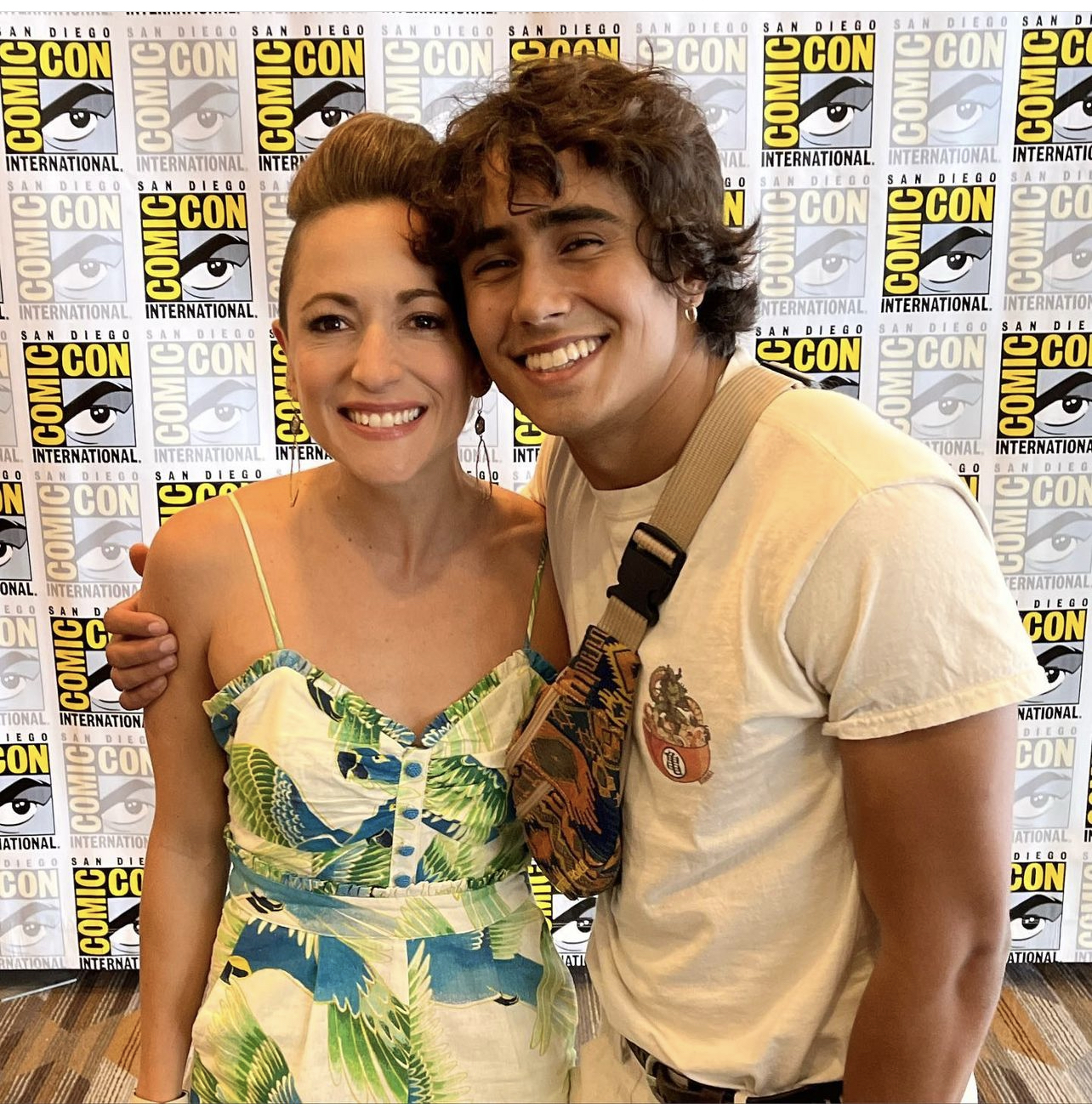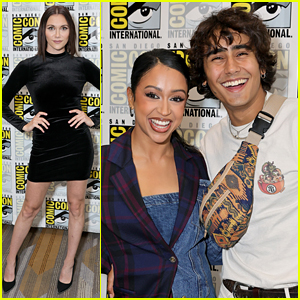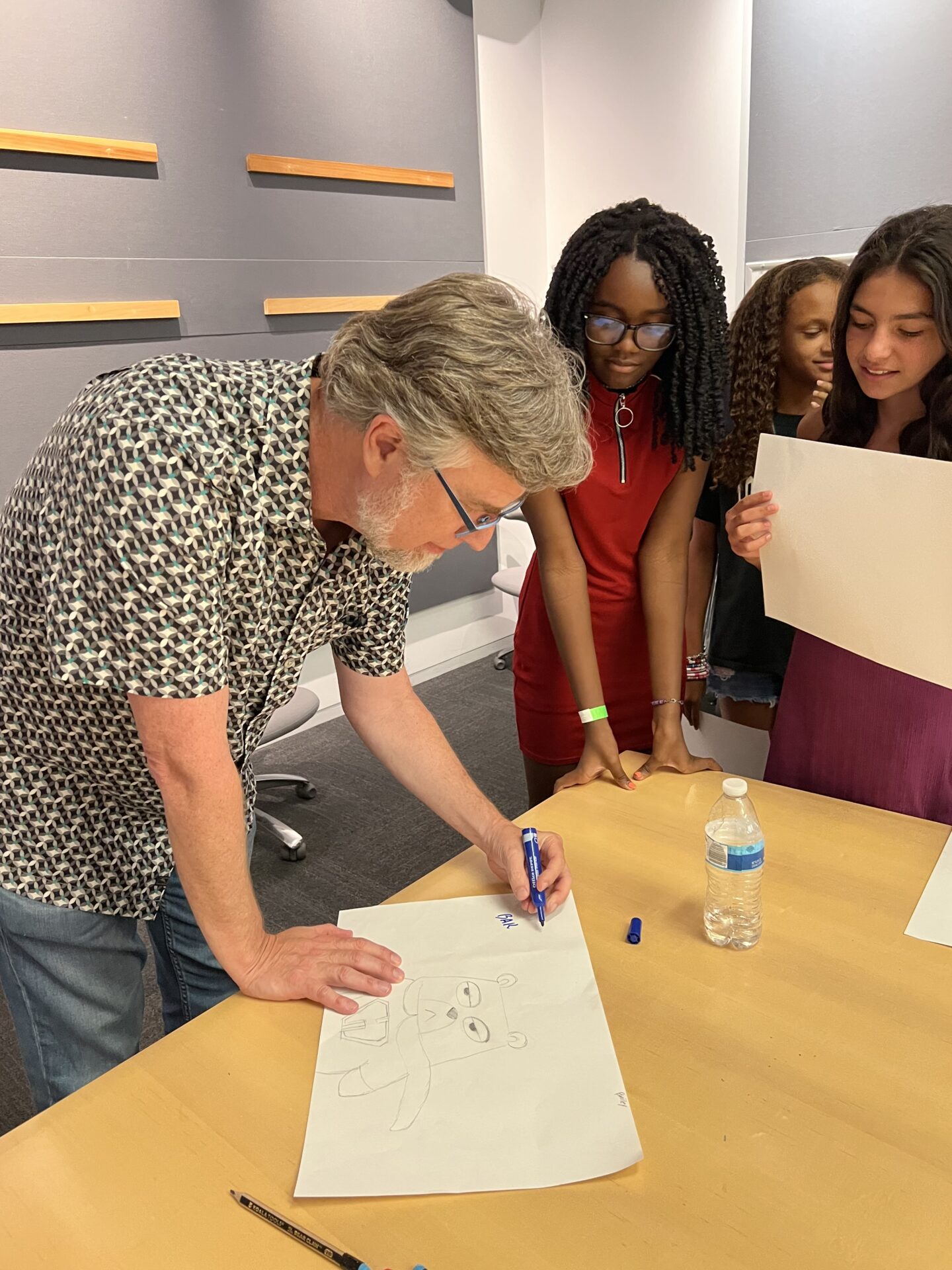 Disney's Hamster and Gretel, will air on Disney Channel on August 12th and Disney Plus on August 17th. We are all excited to find out what surprises await in the upcoming episodes.
Get ready for some good old-fashioned family time watching Disney's Hamster and Gretel! Variety Magazine interview with Dan Povenmire shared how he was doodling on a scrap piece of paper when he realized he had another show concept.
Hamster and Gretel is sure to be another Disney hit that families will definitely enjoy. On August 12, 2022, its airing at 9:35 P.M. ET on Disney Channel and 10 P.M. ET on Disney XD.
Thank you Disney and Kristin Cruz for inviting us to the amazing premiere of Disney's Hamster and Gretel with Dan and Melissa Povenmire.

Well, y'all, until next time, remember it's always time to shine!
Much Love and SoCal Sunshine,