The RG Insider Guide to Family Travel Destinations
Hey Hey Sunshines,

During our trip to San Dimas, California, we were invited to the largest water park, Raging Waters. This water park in San Dimas, California is awesome for the entire family.

It's nestled in an area with trees and mountain views. Summers, here, are hot, so going to a water park is perfect.

As we arrived early, we parked in Premium. I highly recommend getting a Premium parking pass. That way, you don't need to use Raging Waters' shuttle service to reach your car. It's easy to walk there after all that fun in the SoCal sunshine.

In the event, that you prefer to park in your assigned lot, they have shuttles that will take you there. Listen, its a few more weeks of summer, so, Raging Waters in San Dimas, California is having a scavenger hunt every Saturday until September 25th!

But, it gets better for yall! All of my RG Community gets a discount with my promo code: Mom
You will recieve $40.00 discount with the rate of $29.99 for any day of the week! Here is the link to get the special rate.

Raging Water Experience
You can order your tickets online and an H2O Go, which is a fast pass for Raging Waters. The H2O watch lets you reserve all of your activities on the app without waiting in line.

But that's just an option. There's no major lines if you go on a weekday, they move pretty fast. On weekends, maybe you want to use the H2O waterproof watch.

It's the perfect way to spend a warm summer day. You will have to pay a $25 deposit for the day as coverage protection for the H2O watch. You will get a refund, back on your card, immediately, when you turn it back in. My favorite part about the watch is that I can schedule my day with my family. ***lunch break etc.
Lockers are available at Raging Waters for storing and protecting your belongings. Lockers are used by many people. Its a great way to keep all of your belongings safe and organized , if you don't want to use the reserved easy breezy cabanas.
There are several options for food, seating, and rides at the water park.
The cabanas have beachfront sand, so it feels like you're on the beach. Food and drinks can be ordered from the waiter at the cabana. You will be served the food in the cabana you reserved. For families with kids, this is awesome because it's hard to carry food and drinks around.
Ask about waiter service, lockers, cabanas, life jackets, and other ways to make your Raging Water family day enjoyable. You can also do self-serve. As a result, everything moves smoothly throughout the park and there are lifeguards by the water.
On top of that, they have large white relaxing beach chairs available on a first-come, first-served basis throughout the park. With COVID-19 guidelines, it's easier to move about in the park safely since it's so spacious.
Water Rides and Seating
Age-appropriate activities are available throughout Raging Waters. There's an entire area for little ones. A splash pad and simple water ride are located in that section.
Tweens, teens, and adults are accommodated in the other areas. Life jackets are all over the park for all ages. However, the vests are primarily intended for children.
Our first stop was the popular Lazy River. Swim, walk, or use a floaty were all options. It was super relaxing with fun waterfalls throughout the park. Waterfalls were a big hit with the kids! A really hot day made the Lazy River the perfect place to relax, cool off and enjoy the unexpected waterfalls, along the river.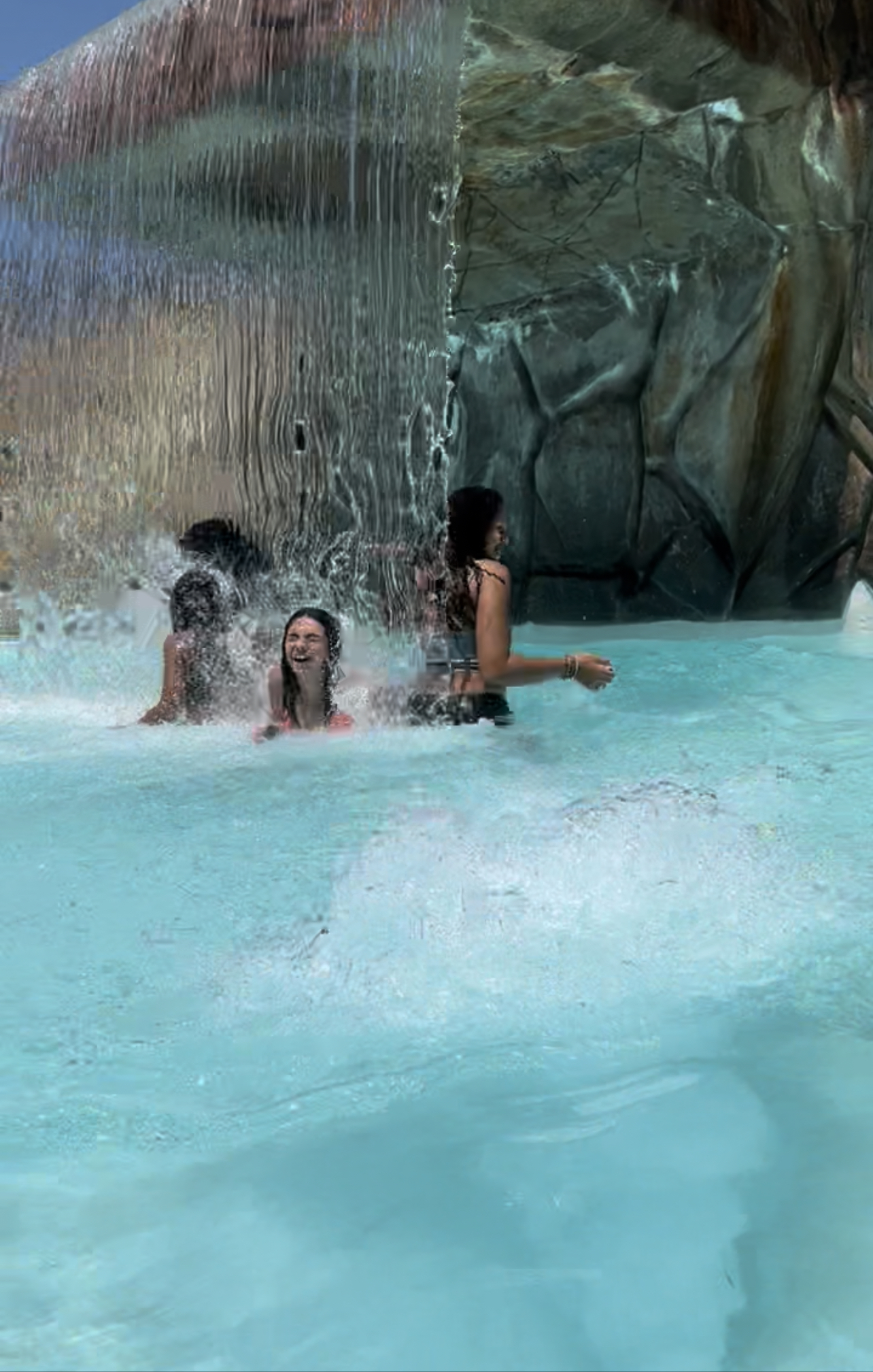 One of the rides that the kids loved the most was the Bermuda Triangle. A tube goes down three different high slides, and then you splash into a pool. They really loved that ride. The toilet bowl was their next favorite ride and yes it's shaped like a toilet! Because you're so high up, the Extreme offers a perfect view of the city. Carrying your mat and climbing several flights of stairs are required. Extreme may not be suitable for people who are afraid of heights.
The volcano play area had huge buckets of water that dropped massive amounts from the top, as well as a water play climbing area! Along with the mushroom waterfall, it's a family favorite.
The kids had a blast! It was the best to see them have so much fun!
Despite its size, the park is small enough for you to keep an eye on your children. At least two lifeguards were present in every area of the park. A supreme sense of safety is evident at Raging Waters. Raging Waters is a great place to have fun no matter your age!
The Food
Throughout the park, you'll find funnel cakes, ice cream, hamburgers, chicken nuggets, salads, pizza, and more! The popular restaurant Pinks serves hot dogs! There are so many food choices, y'all! You can get pretzels, Icees, and all kinds of amusement park food there. Even though it's a water park, the prices are really reasonable!
Recommendation
Almost everyone had their phones with them, and Raging Water sells waterproof pouches for protecting them! You should buy protective pouches before or make them your first purchase.
What Do I Bring If you don't want to buy water shoes, the SoCal flip-flops work perfectly.

It is a good idea to bring a few large beach towels, a swimsuit, trunks, sunscreen, sunglasses, a beach bag, goggles, and maybe a change of clothes.
Bring extra snacks and water bottles if you want to save money. Water play means hungry and thirsty kids!
If you are looking for fun in the sun this summer, then Raging Waters is the place to be. The entire family will enjoy the waterplay.

Be sure to click the link above and check out some of the discounts happening right now at Raging Waters!
Well, y'all, until next time, remember it's always time to shine!
Much Love and SoCal Sunshine,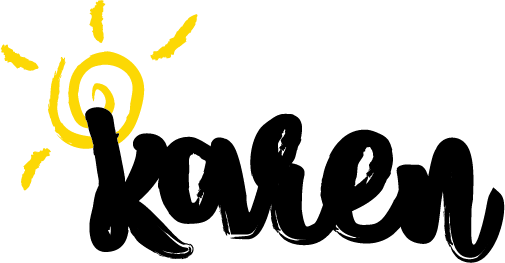 Promotion Discount code available for this sponsored post.