Nowadays, consumers want to know what is in beauty products, how they are made and where. The good thing is brands are openly answering all the questions and concerns of consumers. Skincare beauty brands like Gleamin are labeling all the organic ingredients and are moving toward more cruelty free. Thanks to the social media world, it has enabled beauty brands to personally connect with the world globally via the internet. All over the world, consumers are looking for products that work but still take in consideration of the guidelines of PETA.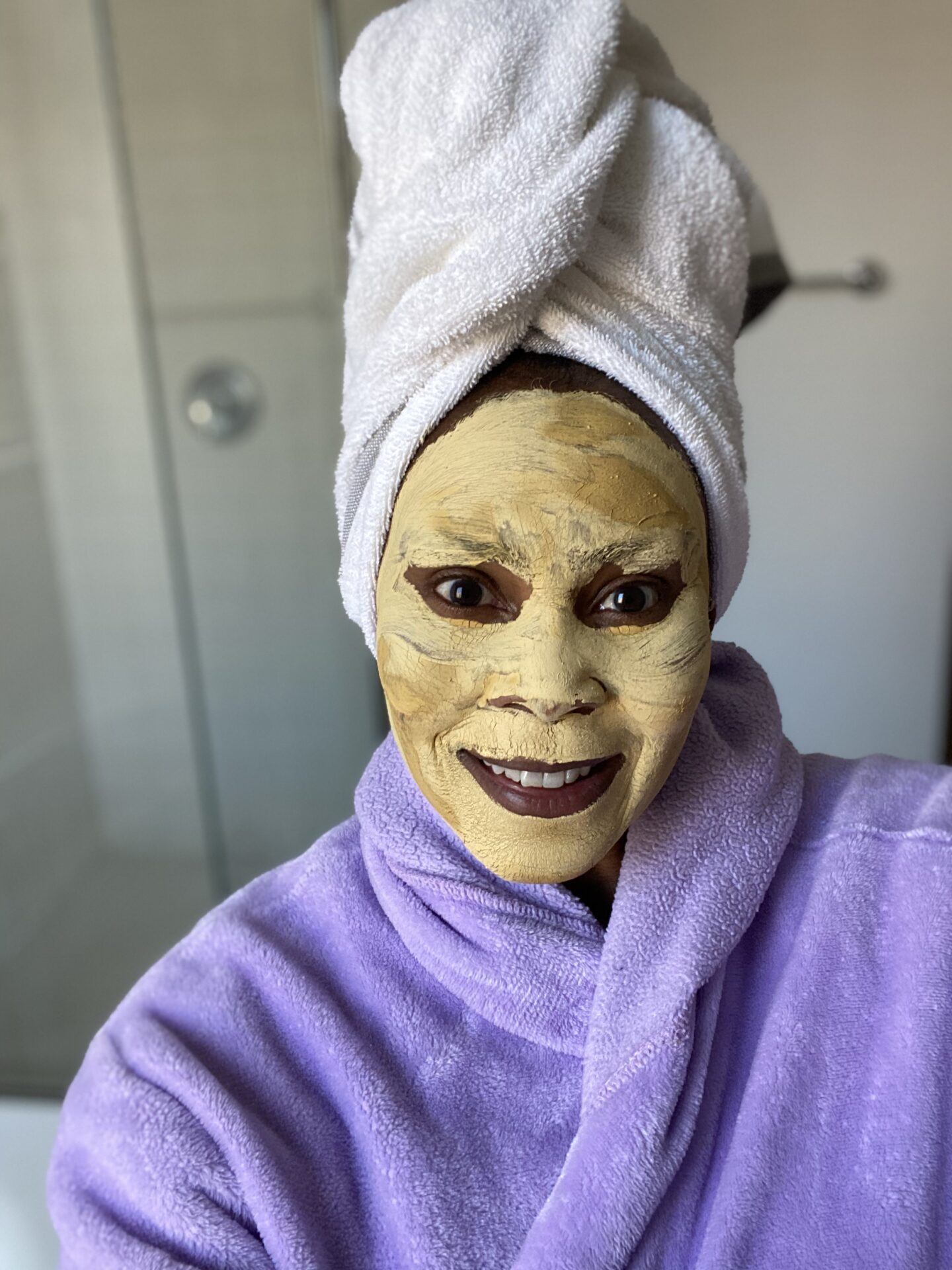 Hey, Instagram is how I discovered Gleamin! I must confess, I am obsessed with beauty products! So it would be totally appropriate to call me a skincare junkie! If a product promises the super food glow up, I am here for the healthy sunshine glow! I love products that can enhance my skin and are thoughtful about our environment.
On my Facial Friday, I decided to try the organic vegan Gleamin Vitamin C Clay Mask. Online there were so many positive facial reviews about Gleamin. I had to try it! Normally, I do my homemade Do It Yourself food facial but this Friday it was all about a Gleamin yellow mask. Skincare products are my obsession and I love to try different brands that use high quality ingredients.
What is Gleamin?
The New Zealand founder, Jordan Smyth of Gleamin stated that skincare products should be thought of like food, 'it has to nourish and make you feel good." Jordan had major battles with her skin. She had rosacea and it impacted the confidence. Her skin was inflamed with vivid red cheeks and her nose. Due to her condition it inspired her to search for anti inflammatory natural ingredients to assist her with curing her skin issues along with others. Superfood Gleamin Mask is 100 percent vegan, natural and ethically sourced ingredients including: Yellow Clay, Aloe Vera, Turmeric, Desert Lime, Kakadu Plum, and Finger Lime Caviar.
The organic clay is from Australia and revitalizes pores and impurities to a healthy sunshine glow. Gleamin states that it fights acne, heals imperfections, corrects skin imperfection and prevents breakouts. I am always searching for brands that will help with hyperpigmentation.
The product arrived in a bright sunshine yellow jar with a facial brush application. Gleamin has no artificial chemicals,animal products, and artificial fragrances. The product has turmeric but stainless on your skin, towels or bedding. The PETA approved mask only required 10 minutes to work its magic.
What do you think, K?
I liked the application brush and how easy it was to apply the mask. The mask had a mild tingling sensation and as it dried it became a pale yellow. I washed the mask off with cool water and used a soft towel to pat dry my face. In my opinion, I think the product lived up to its glow. See video below to watch the steps and the results of my glow. I would recommend the Gleamin Vitamin C Australian mask. I love their positive vision for their brand and their positive vision for their community.
Well, y'all when you get a chance give this Gleamin a try! Until next time,
Much Love and Sunshine,