Hey Sunshines,
Is it time for you to get back on track and lose the quarantine 15 from 2020? Have yall missed your gym time like me? Are y'all ready to tell the quarantine weight, adios? Well, y'all I have the perfectly yummy vegan low-calorie three-ingredient dish for you.
I know that's a mouth full to even say, right? But Yall I promise you will thank this California Country Momma later. So here is whatcha' you need, yes only three ingredients to be a momma show stopper cook for the night.
One can of organic black beans, organic sweet potato and organic avocado. You can add more seasonings,toppings to this dish to give it the extra pop of flavor and color. This is high flavor and tells that extra 15, bye, all at the same time.
STEPS:
Open one can of your favorite brand of organic black beans and place in a pot, cook on low for 10 minutes, (seasoning is optional) *(use more than one can if cooking for five or more people)*
Wash your sweet potatoes and wrap in foil paper, place on a cookie sheet to bake for 25 minutes in the oven at 400 degrees,, check often to make sure they are cooking well. Sweet potatoes should be smoothe not stringy.once they are done.
In the meantime, chop up your extra toppings, such as tomatoes, purple onion, and get prepared to sprinkle on your favorite seasonings. For my family, we like a little kick of spice so we add jalapenos or a little Louisiana Hot sauce.
After the black beans are simmering, remove sweet potatoes from the oven. Allow both of the first two ingredients to rest for just about 6 minutes.
In the meantime, cut your avocados in half and whip in a bowl to create your own guacamole style. Our family likes fresh chopped avocado and whipped,in its natural state. Then,place warm sweet potatoes on a plate, cut down the middle not corner to corner because it's stuffed, not lay me down to sleep. ( peekaboo cut)
Next, begin to build your stuffed potato with one scoop of black beans, one scoop of guacamole and sprinkle seasonings and toppings. This is where my family puts on a dash of hot sauce on top and it's time to dig in. My oldest daughter, BrookeLynn loves sweet potatoes like Love sunshine. So when she said, Momma, this is a hit and my hubby asked, "hey K, about that showstopper stuff sweet again!" So I can boldly promise this dish delivers hardy flavor, filling, surprising yummy taste and the scale begins moving back in the right direction.
Here is a quick video on making this colorful tasty dish. Let's eat!
https://share.icloud.com/photos/0fa2bh4iPpoMSWJLpnsvU6UHQ
Much Love and California Sunshine,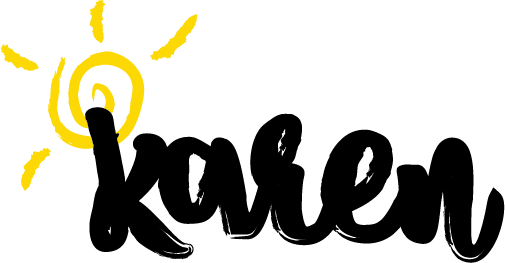 This blog post may contain affiliate links that I earn a small commission. Thank you for your support.