s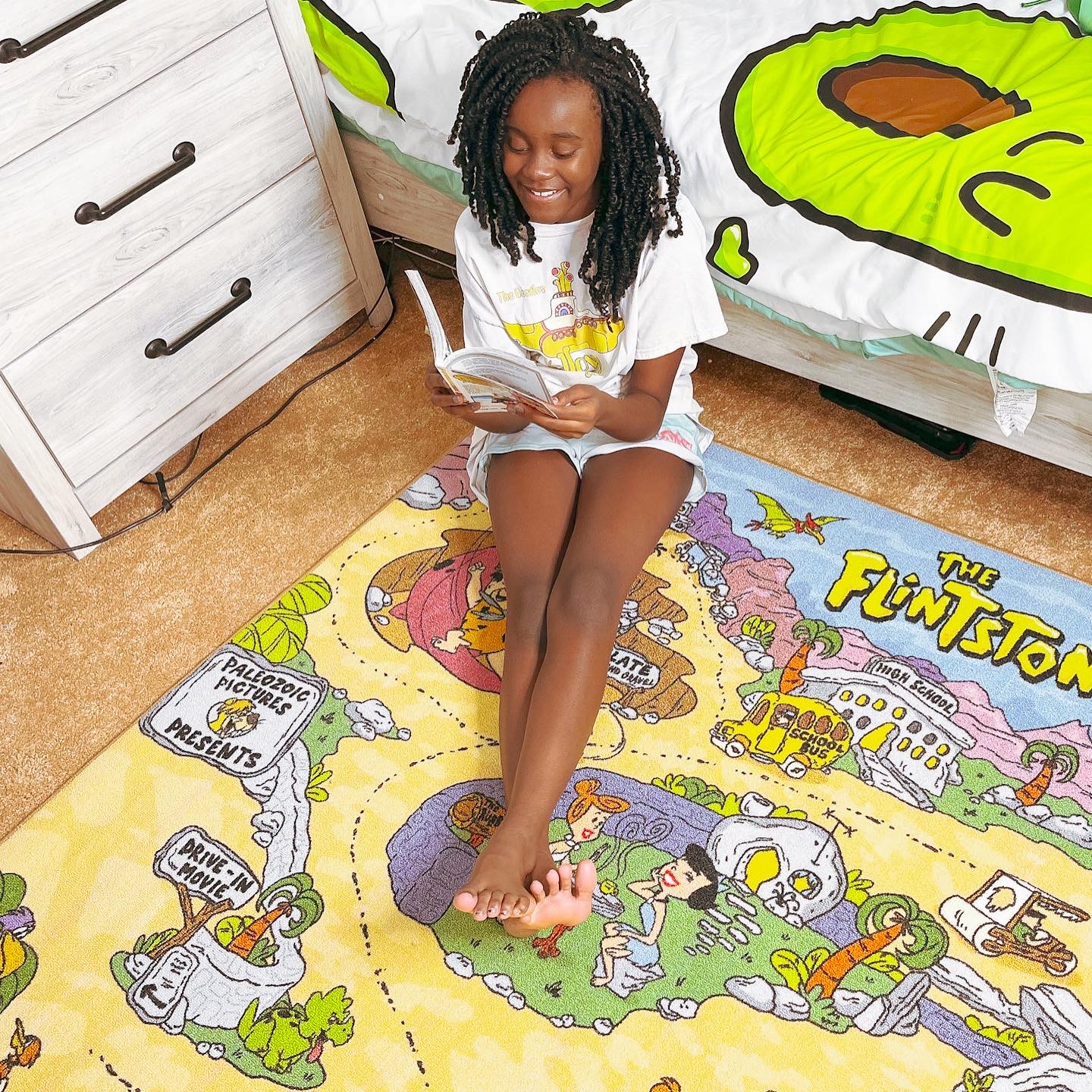 Hey Sunshines,
We had the opportunity to partner with KC Cubs Rugs. KC Cubs Rugs is a family-owned business that creates fun, affordable rugs. Their rugs are educational, soft with detailed eye-catching immersive designs.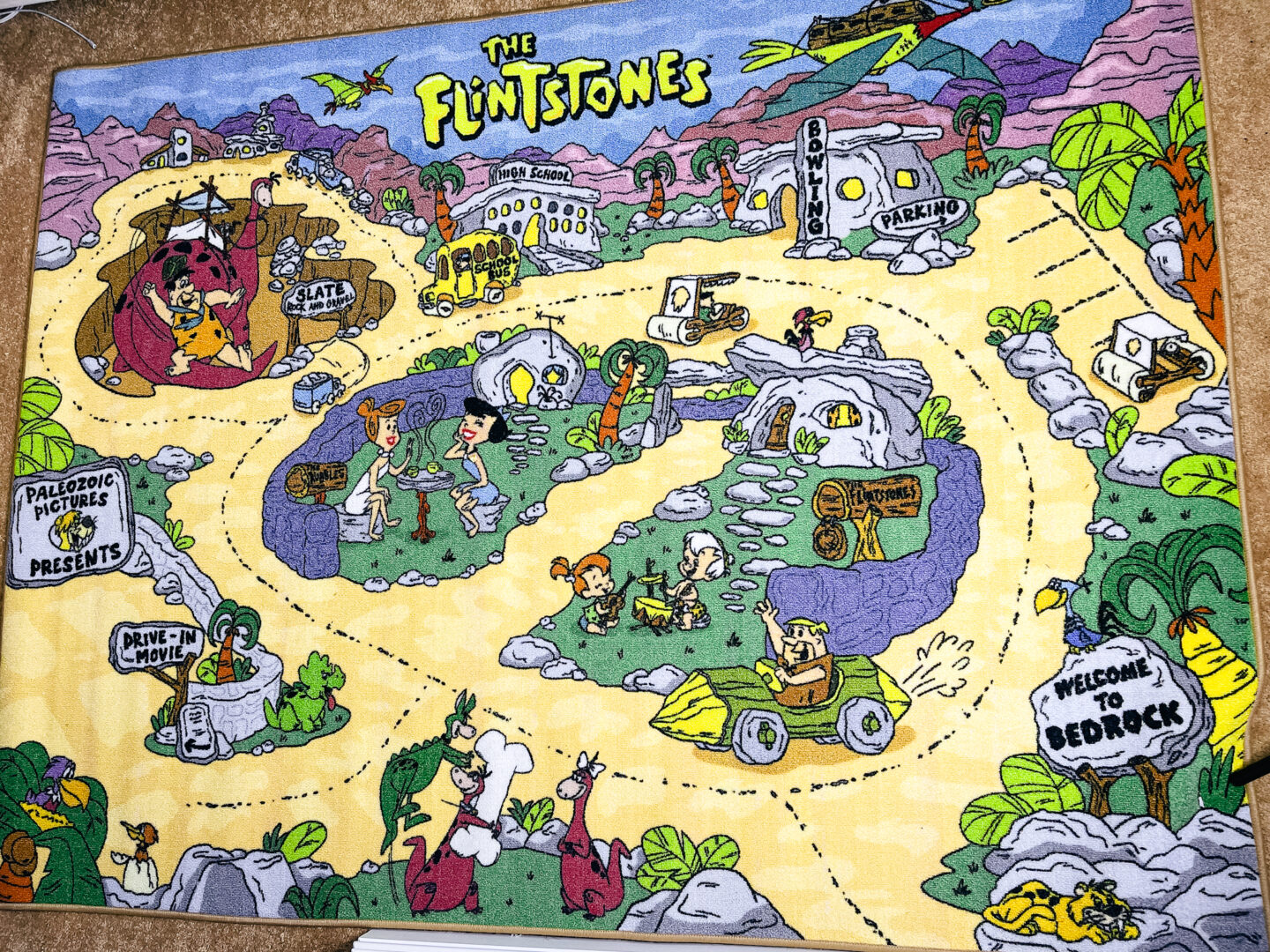 It's a Yabba, Dabba, Doo fun rectangular Flintstone rug! The colors are vibrant and the quality is superb. The Flintstone rug is all about Bedrock! It is 100% cotton and you can wash it! All of the main characters are on the rug including the Rubbles.
What I love about the Flintstone rug is it is a stylish way to add character and personality to your kid's bedroom. Our youngest daughter loves cartoons and The Flintstones rug was her favorite in the KC Rug collection.
In addition, the rugs encourage children to use their imaginations while parents can share their memories of the Flintstones. We rearranged our youngest daughter's room, a few months ago. and the Flintstone area rug gave the room the perfect accent. There are many ways to use area rugs but we want to bring in some fun cartoon characters to her room.
SAFETY and DETAILS
We received an 8'2 x9'10, the large Flintstone rug that is a road map educational learning and game area rug. Also, it's perfect for relaxing, reading a book, or playing a game.
The rug is detailed with Flintstones and all the other styles are the same. With a blue background, the Flintstone rug has different shades of green, yellow, and brown. We are just like Fred and Wilma in Bedrock! The rug depicts all the major characters! Our daughter loves the Flinstones and it was a great addition to her room. It is sturdy and will certainly be able to handle children playing on it.https://amzn.to/3EZq5HE
In terms of surface flammability of carpets and rugs, KC Cubs Rugs pass the test. It is made from machine-made polypropylene and has a non-slip latex rubber backing and stain and fade resistance.
With this idea, you can create an inviting and fun bedroom for your children. At www.kccubsrugs.com, you can purchase the Flintstone rug for $129.99. KC Cubs Rugs are available at Walmart, Amazon, and Wayfair. Click here to see the rug on Amazon.
By joining the VIP list, you will receive 10% percent off your next purchase. Check out the site for different styles and themes that will fit any child's room or play area. We highly recommend the KC Cubs rugs, especially since they take pride in providing high-quality rugs. This is suitable for use in the classroom, daycares, and even the child's room.
Check out the KC Cubs Rugs website for different styles and themes that will suit your child's personality. We strongly recommend that you pick up one of the KC Cubs rugs, especially the Flintstone rug, if you want to add some storytelling to your child's bedroom. So until next time, remember it's always time to shine!
Much Love and Sunshine,