Hey ~Hey Sunshines,
In the heart of Pacific Palisades, California, under the starry skies at the exquisite Riviera Country Club, an unforgettable event took place -the Impact LA Gala. It was an evening filled with stories of triumph, courage, transformation, unity, and the power of community.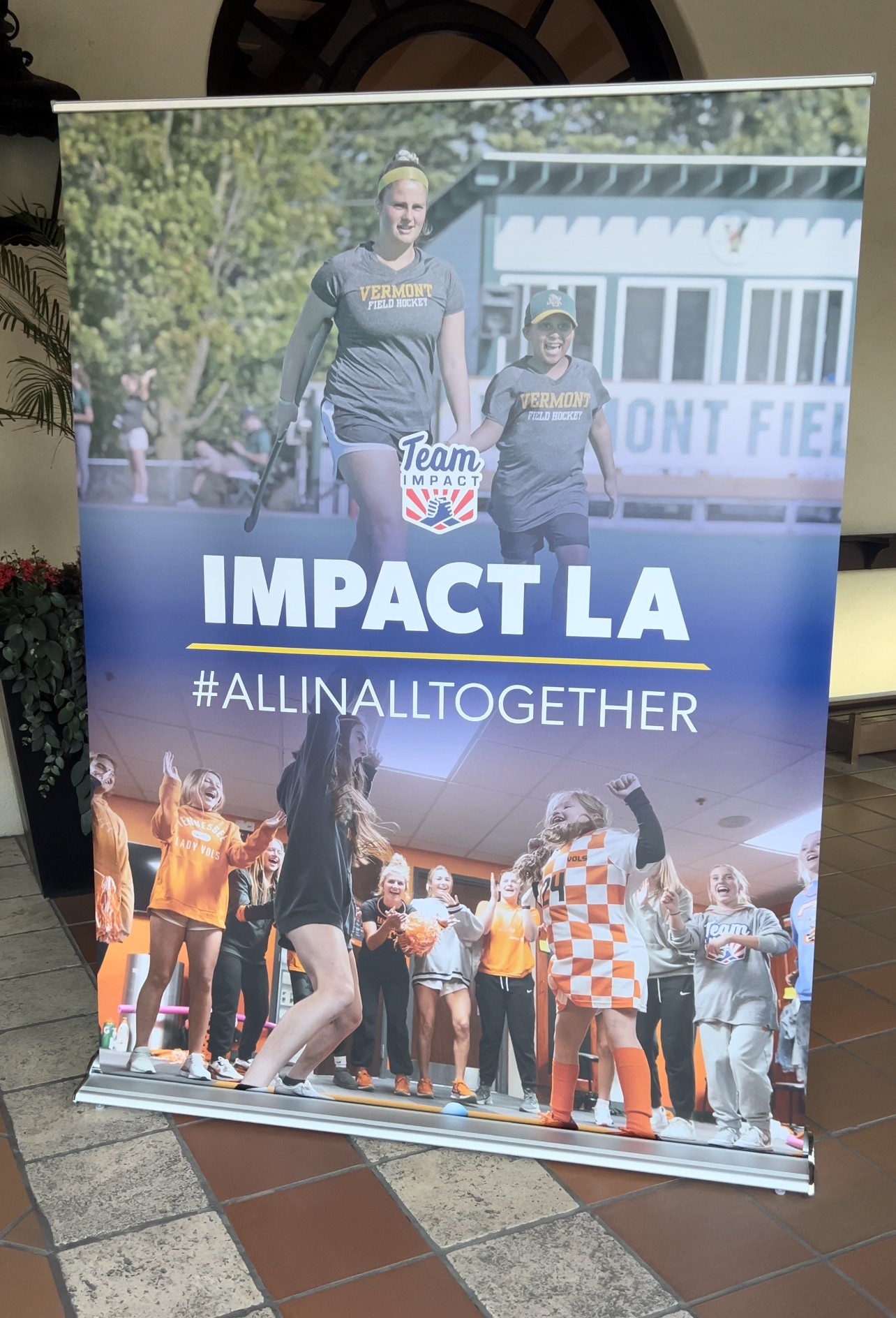 Hosted by UCLA's very own Nina Westbrook, wife to UCLA, NBA player and Honor The Gift CEO, Russel Westbrook.

The gala at the Riviera Country Club , shone a spotlight on the impactful work of Team Impact, a non-profit organization that connects children facing life-threatening illnesses with college sports teams.
The stories of young lives transformed through these connections were both touching and inspiring.
Let's dive into the memorable moments from this event, as well as the incredible impact of Team Impact and its CEO, Seth Rosenzweig.
Why Team Impact
My younger brother, Hollice, was born with Hydrocephalus. As a family, we spent many days at the hospital, with my sweet brother, from the time he was born it was years of medical care for him. Programs like Team Impact were not yet available.
I know I would have assisted my parents with getting my brother in Team Impact. I know first hand how imperative it is to have a support system in place for families facing medical challenges for their children.

I know my brother and our family would have been beyond grateful to have a community of people who could support us like Team Impact. I know my brother and the matched team he would have been an extraordinary experience.
My brother is in Heaven along with my parents now and I think of them every day. Therefore, if I can be involved and a resource, today, to inform families about the Team Impact program, I am all in all together.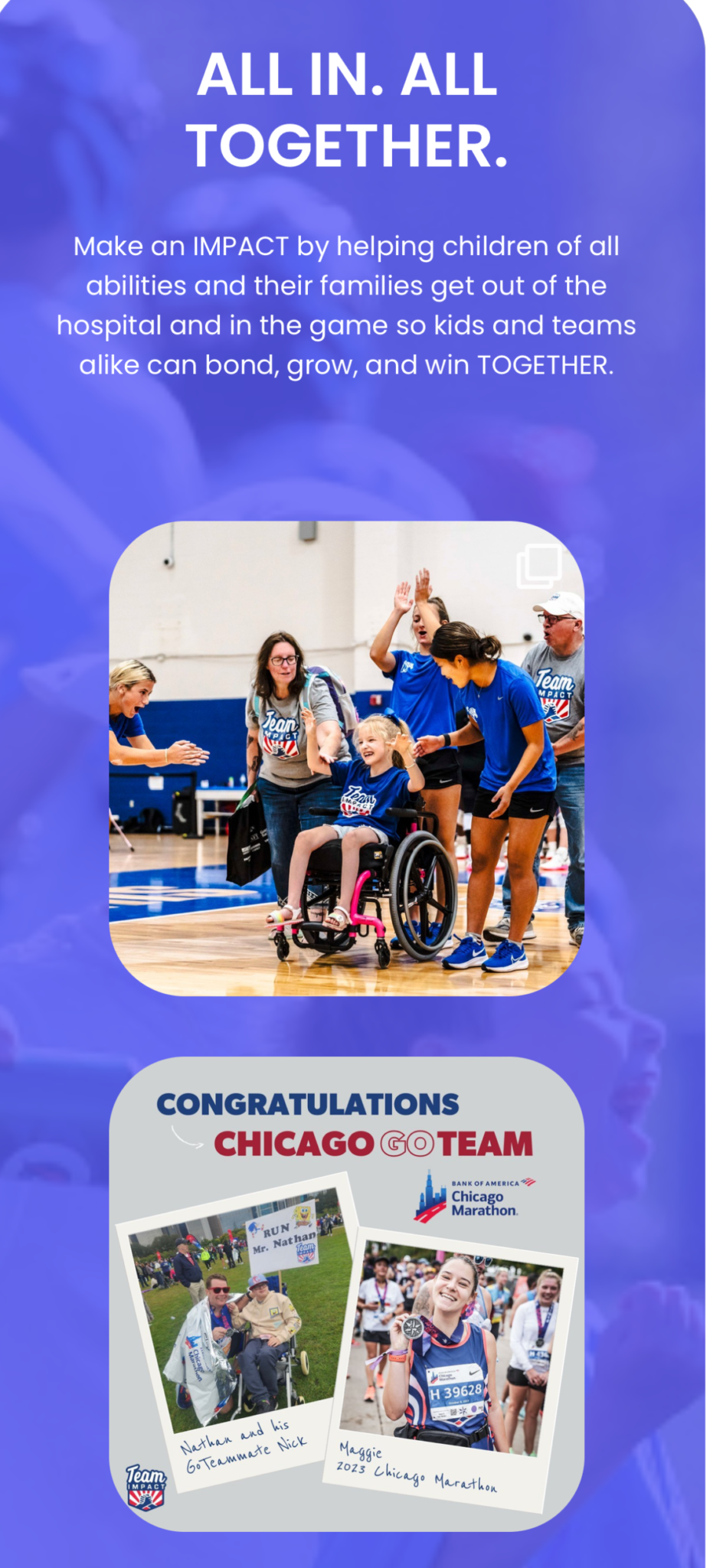 What is Team Impact?

Team IMPACT is a 501 (c) 3 national nonprofit organization that helps children with serious or chronic illnesses overcome acute social and emotional isolation by matching them with a college athletic team for inclusion and purpose.

They offer a full circle of healing, which results in relationships and skills that last a lifetime. Team Impact has established their programs throughout the United States.


Jacob Orlick – A Team Impact Success Story
One of the most heartwarming stories shared at the Impact LA Gala was that of Jacob Orlick. Jacob, a bright and resilient child, was matched with the University of Pennsylvania basketball team through the Team Impact program.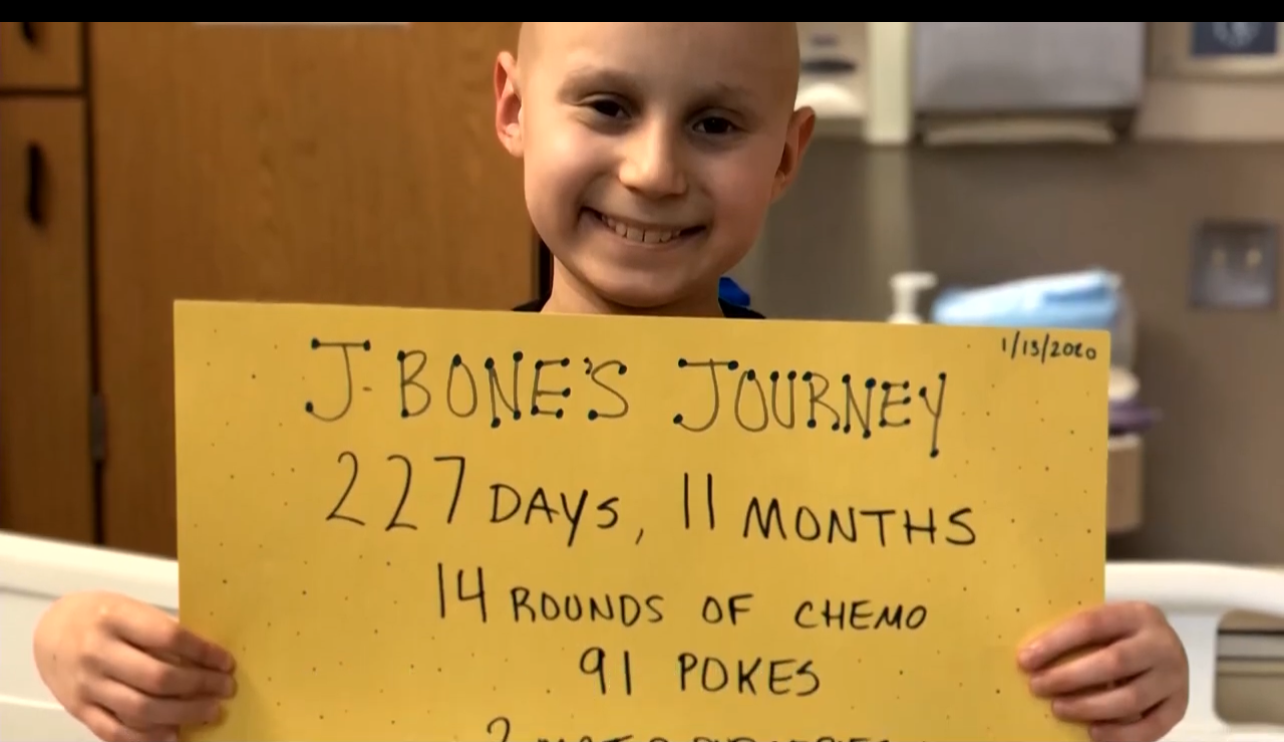 His story served as a testament to the program's effectiveness and the profound change it can bring to a child's life.
Jacob was in the fifth grade and loved playing sports, especially basketball. His began to experience excruciating pain in his leg and was diagnosed with cancer at ten years old.
Unfortunately, he had one of his legs amputated. Through the Team Impact, Jacob was matched with the University of Pennsylvania basketball team. He spoke about how much the team inspired him. But, Jacob did not realize just how much he truly inspired his collegiate team mates.

The love and support he received from the players, coaches, and the entire team community created a bond that extended far beyond the basketball court. This story showcases how a simple act of kindness can lead to lifelong friendships and immeasurable growth.
Jacob is fifteen and has been cancer free for over three years. He is on his path to fulfilling his dream to be a sportscaster when he grows up.
I know he will not have to wait until he grows up, I am certain we will see Jacob Orlick on top sports stations in 2024.
He is a shining star with a comedic personality and a true professional speaker. Children always inspire me to be better. But, Jacob Orlick story encouraged everyone at the Team Impact gala to be greater.
Young Jacob has no idea how much he blessed every adult in attendance with his story of triumph, strength and courage.
Sergio Brown's Testimony – USC Baseball and Team Impact
Sergio Brown, the USC Director of Player Development, shared a powerful testimony about the positive impact that Team Impact has had on the USC baseball team.
Through their involvement in the program, the team had the privilege of being matched with a remarkable child.
The relationship between the USC baseball team and their matched child transcended the boundaries of the sport.
Sergio spoke of how the child's determination and spirit had a profound effect on the players, inspiring them to perform better both on and off the field.
This is a prime example of how Team Impact not only benefits the children but also enriches the lives of the college athletes, making them better individuals and teammates.
Kristen Stiles – Mother of Twins and Team Impact's Boston Women's Lacrosse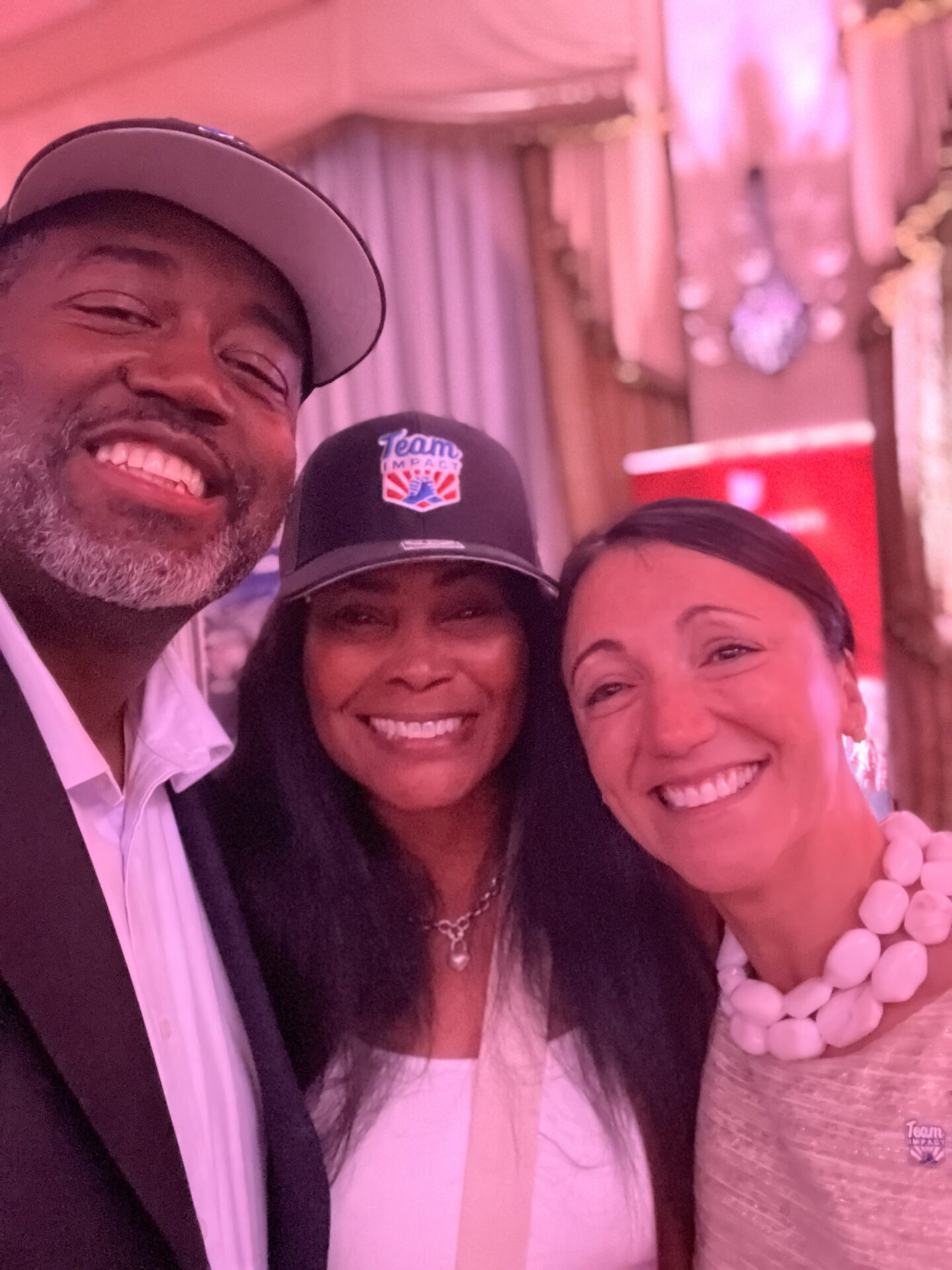 Kristen Stiles, a mother of twins who are matched with the Boston Women's Lacrosse team, shared her experiences at the gala.
She spoke about how the program has had a significant impact not only on her children but also on her family as a whole.
For Kristen's family, Team Impact became a source of inspiration, a means to connect with a community of support, and an avenue for her children to develop important life skills.
Through her words, it became profoundly clear that Team Impact goes beyond the child-athlete relationship; it extends its reach to the families, creating a holistic support system for those in need.
The program is not only helping children, families, college athletes but athletic programs. It's an extraordinary organization. Here is how to get involved and support Team Impact.
As parents, Wes and I could not hold back the tears listening to anesthesiologist Justin and Kristen Stiles journey with their twin daughters. The resilience of the Stiles family is phenomenal. I am hoping that Kristen will write a book and title it " Whatever it Takes."
Josh Rebholcz and UCLA Athletics – Winner of the first Collegiate Community Team Impact Award
The gala also recognized the outstanding achievements of Josh Rebholcz and UCLA Athletics, who received the Collegiate Community Team Impact Award. Josh is UCLA's Senior Executive Associate of Athletic Director of External Relations.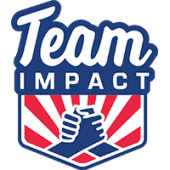 This award showcased the unwavering dedication of Josh and the UCLA community to making a difference in the lives of children facing serious illnesses and disabilities.
The recognition of Josh Rebholcz and UCLA Athletics emphasized the importance of collegiate communities coming together to support a cause as noble as Team Impact.

Their commitment and enthusiasm for making a positive impact were truly inspiring, serving as a role model for others to follow.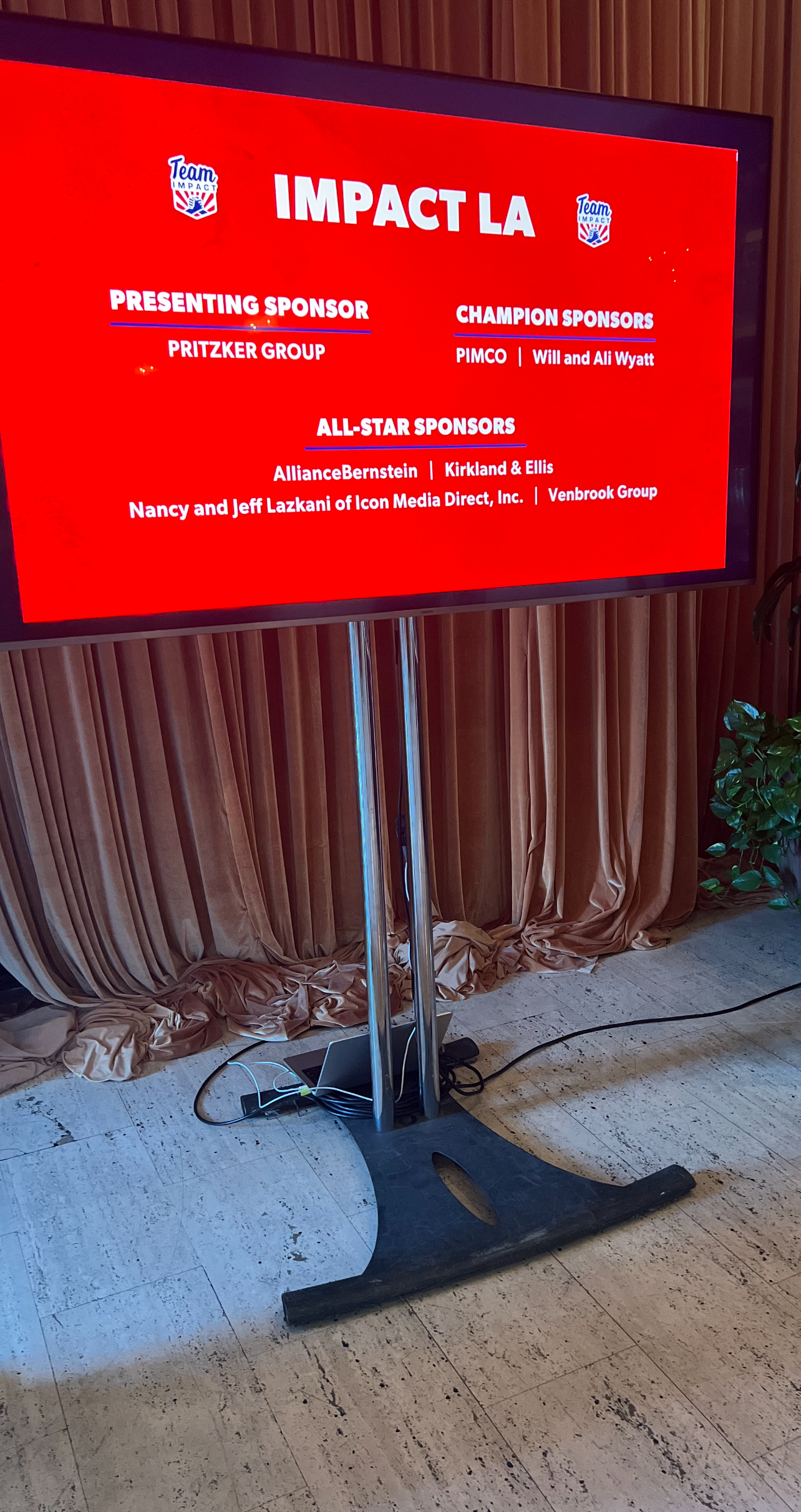 Seth Rosenzweig – The CEO of Team Impact
We had the pleasure of meeting Seth. He is at the heart of Team Impact's success. He is a remarkable CEO with a vision, dedication, and tireless efforts to support families all throughout United States.
Seth Rosenzweig has transformed Team Impact into a brilliant organization that changes the lives of children, families and colleges athletic programs, in a positive way.
His leadership and relentless pursuit of the organization's mission were evident.
Seth's work, and the work of his entire team, is a testament to the power of compassion and the potential to change lives.
His passion for helping children facing adversity through sports is the driving force behind Team Impact's incredible success and its ability to bring joy and hope to the lives of many.
Final Thoughts
The Impact LA Gala at the Rivera Country Club was a night to remember, filled with stories of hope, unity, and transformation.
The Team Impact program has proven that the power of collegiate sports extends far beyond the field or court. It touches the lives of children and families, athletes, and communities, leaving a lasting impact.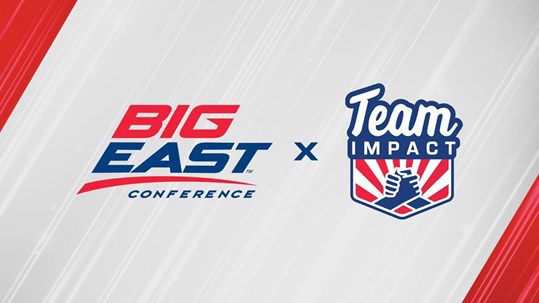 The stories shared at the gala, from Jacob Orlick's journey with the Penn basketball team to USC baseball's connection with a remarkable child, highlighted the transformative effects of Team Impact.
Kristen Stiles' family's experience and the recognition of Josh Rebholcz and UCLA Athletics emphasized the importance of community involvement.
At the heart of it all, CEO Seth Rosenzweig's dedication and vision have made Team Impact a beacon of hope for countless children and families.
Team Impact is not just an organization; it is a lifeline for those who need it most. It is a testament to the power of sports and community to change lives in profound and meaningful ways.
The Impact LA Gala was a celebration of these stories, and a reminder of the incredible work that continues to be done by Team Impact to change lives in a positive way.
Wes and me were beyond honored to be an invited guest of Team Impact LA. Well, y'all, until next time… Remember, it's always time to shine!

Much Love and California Sunshine,