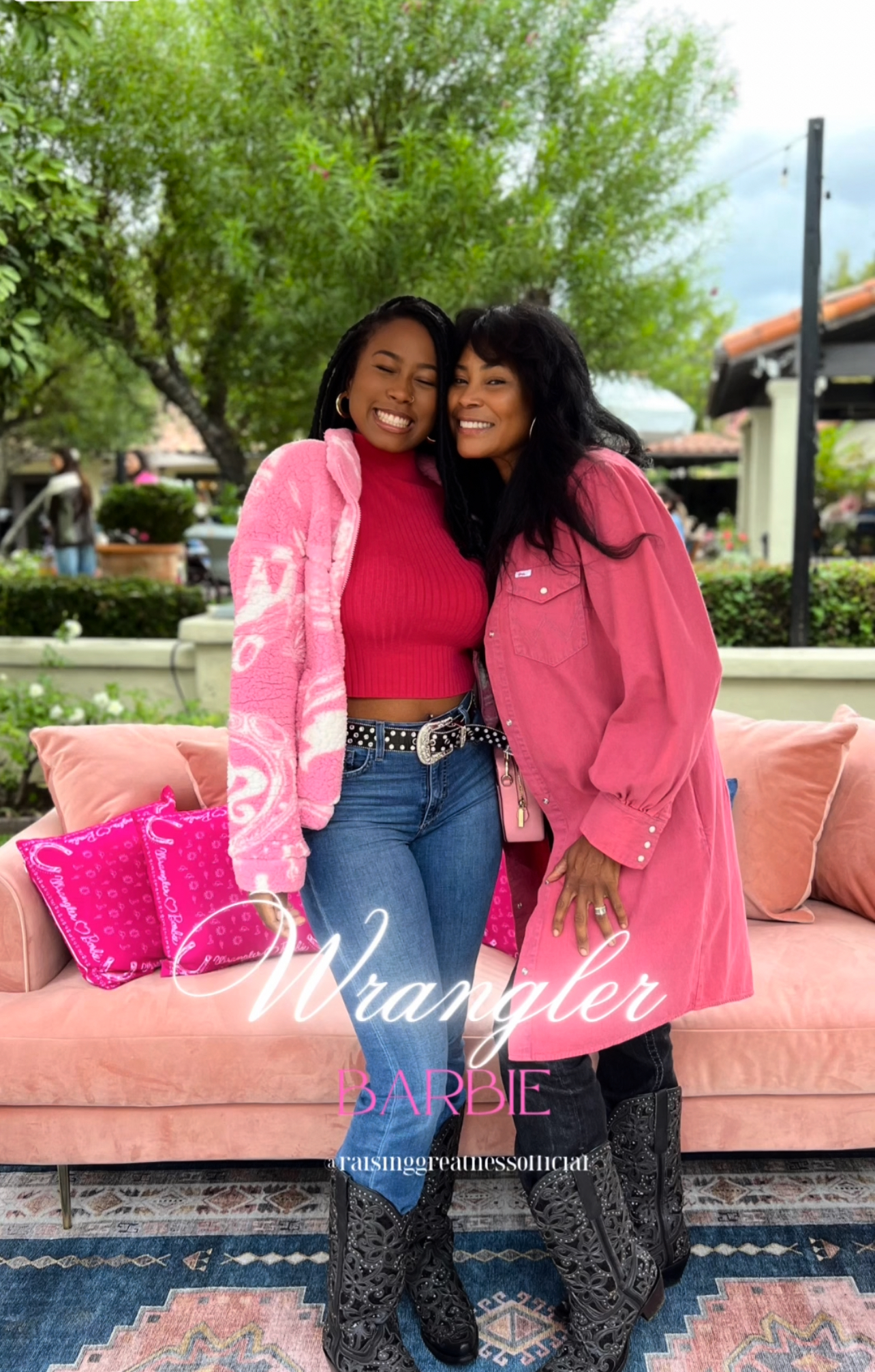 Hey ~ Hey Sunshines,
We all know it was the summer of Barbie! The movie was Warner Brothers' highest gross film that beat out Batman Dark Knight. It is the year of Barbie and this fashion year of 2023 would not be complete without a Wrangler Barbie fashion collection.
In a remarkable convergence of iconic brands, Wrangler and Barbie have joined forces to unveil a limited-edition collection that's reshaping the fashion landscape.
From denim jackets to graphic tees, blouses, and embroidered shirts, this collaboration promises a fresh interpretation of Western-chic style.
What set this partnership apart was the exclusive launch event held at the stunning Paddock Riding Center. This article will take you through the highlights of this memorable event and the exquisite collection it introduced.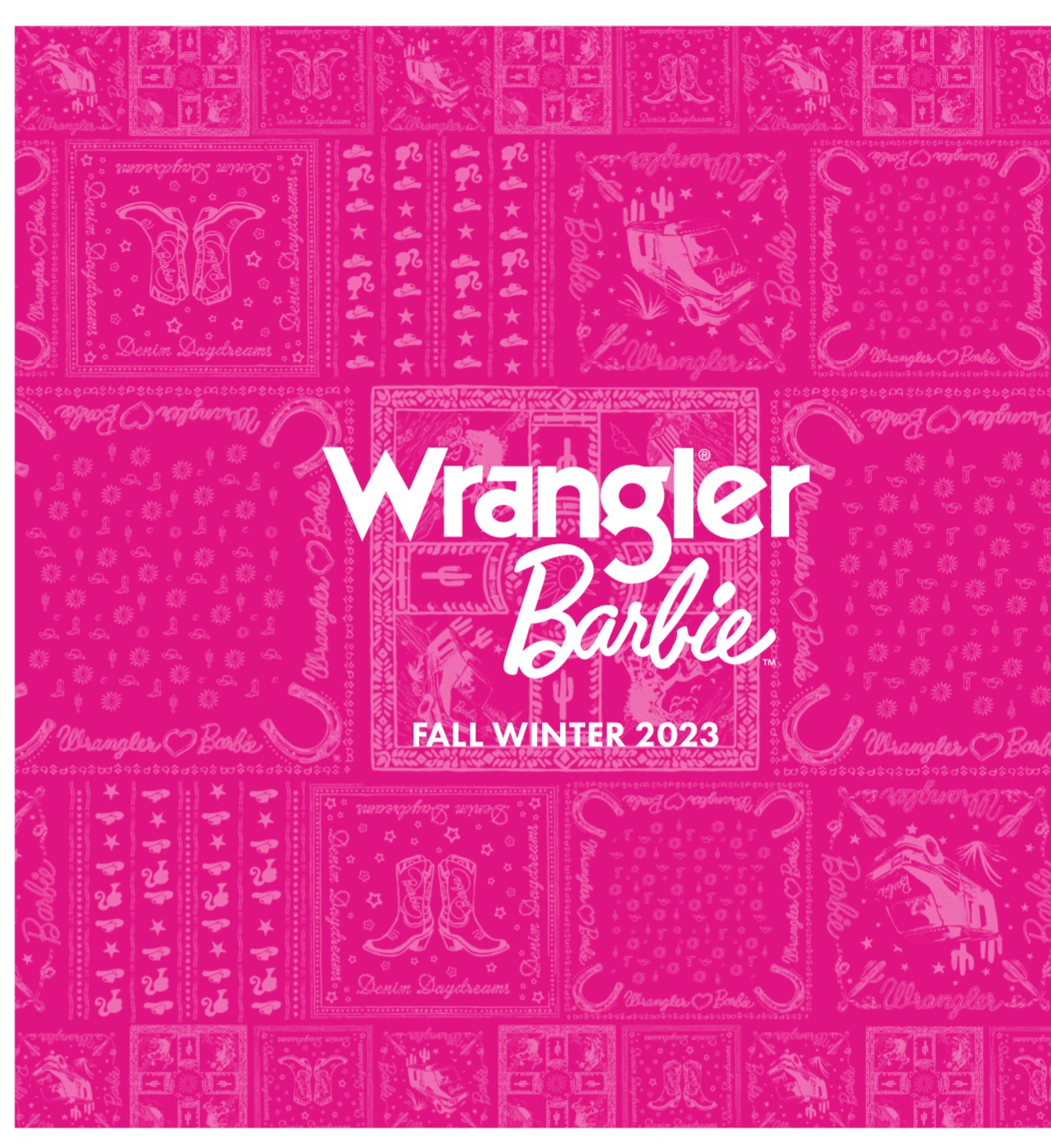 The Wrangler Barbie Collection
The Wrangler Barbie collection, unveiled at the enchanting Paddock Riding Center, offers a curated selection of clothing pieces inspired by the rugged yet fashionable spirit of the American West.
This collection celebrates the fusion of Barbie's timeless fashion sense with Wrangler's legacy of crafting high-quality denim attire.
1. Denim Jackets:
The collection showcases a range of denim jackets that echo Wrangler's renowned craftsmanship. These jackets come in various styles, from classic cuts to contemporary designs, catering to a diverse audience. Each piece is adorned with intricate embroidery and embellishments that capture the essence of Western allure. All the guest received their own signature denim jacket.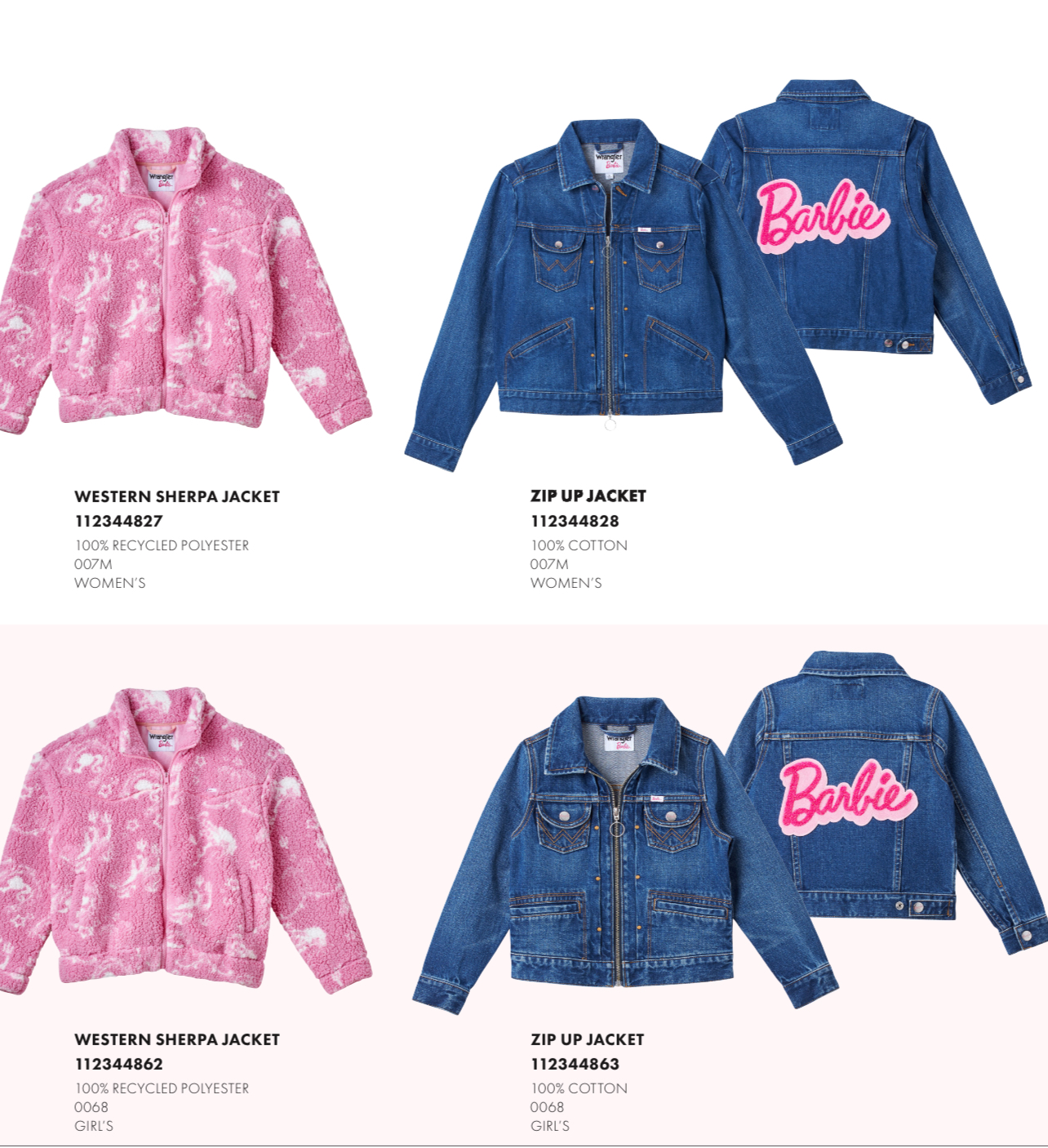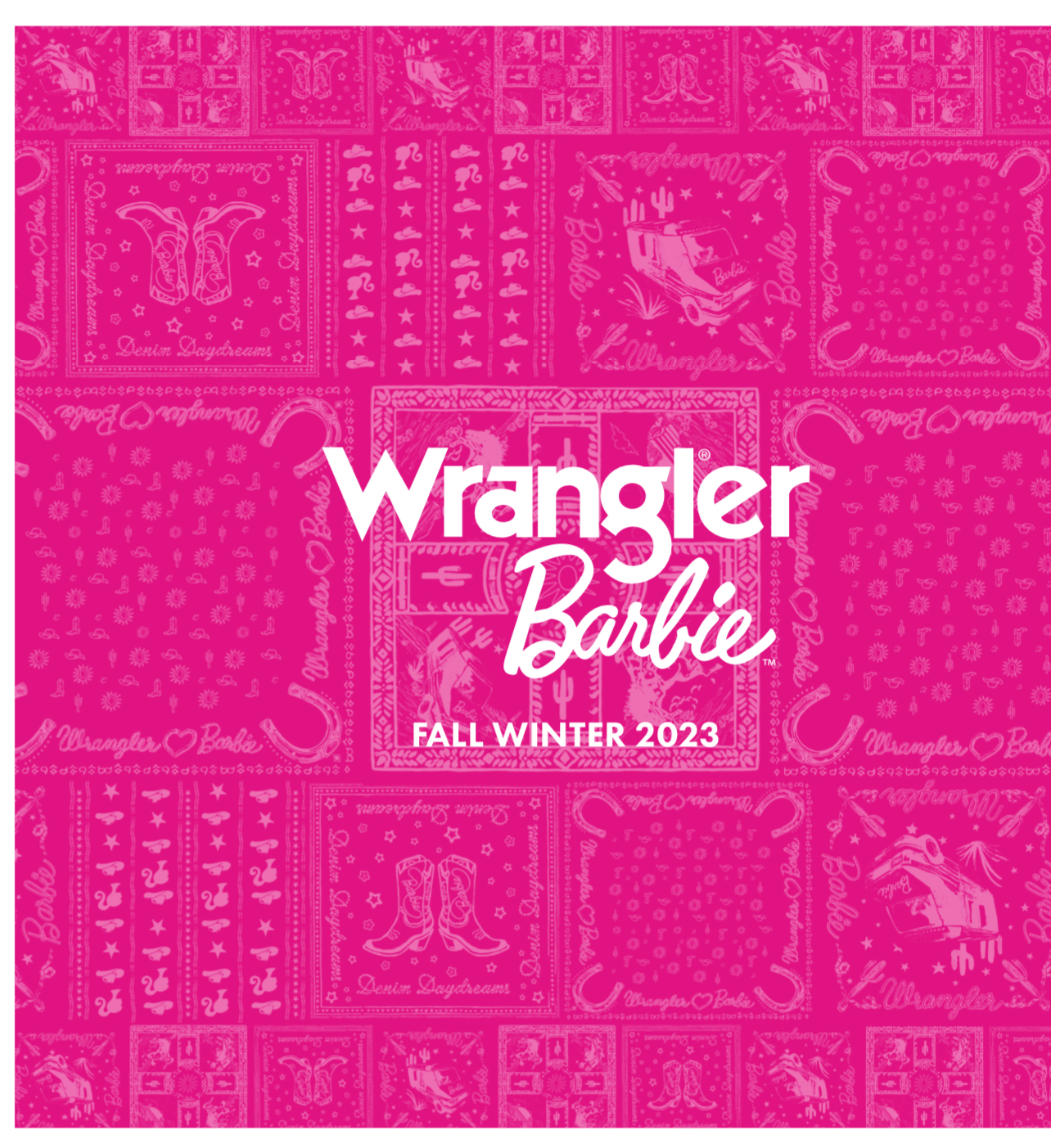 2. Graphic Tees:
Barbie and Wrangler have introduced a series of graphic tees that seamlessly blend vintage aesthetics with modern design elements. These tees feature captivating graphics that pay homage to the cowboy culture while incorporating Barbie's signature style. They're an ideal choice for infusing a touch of Western flair into your wardrobe.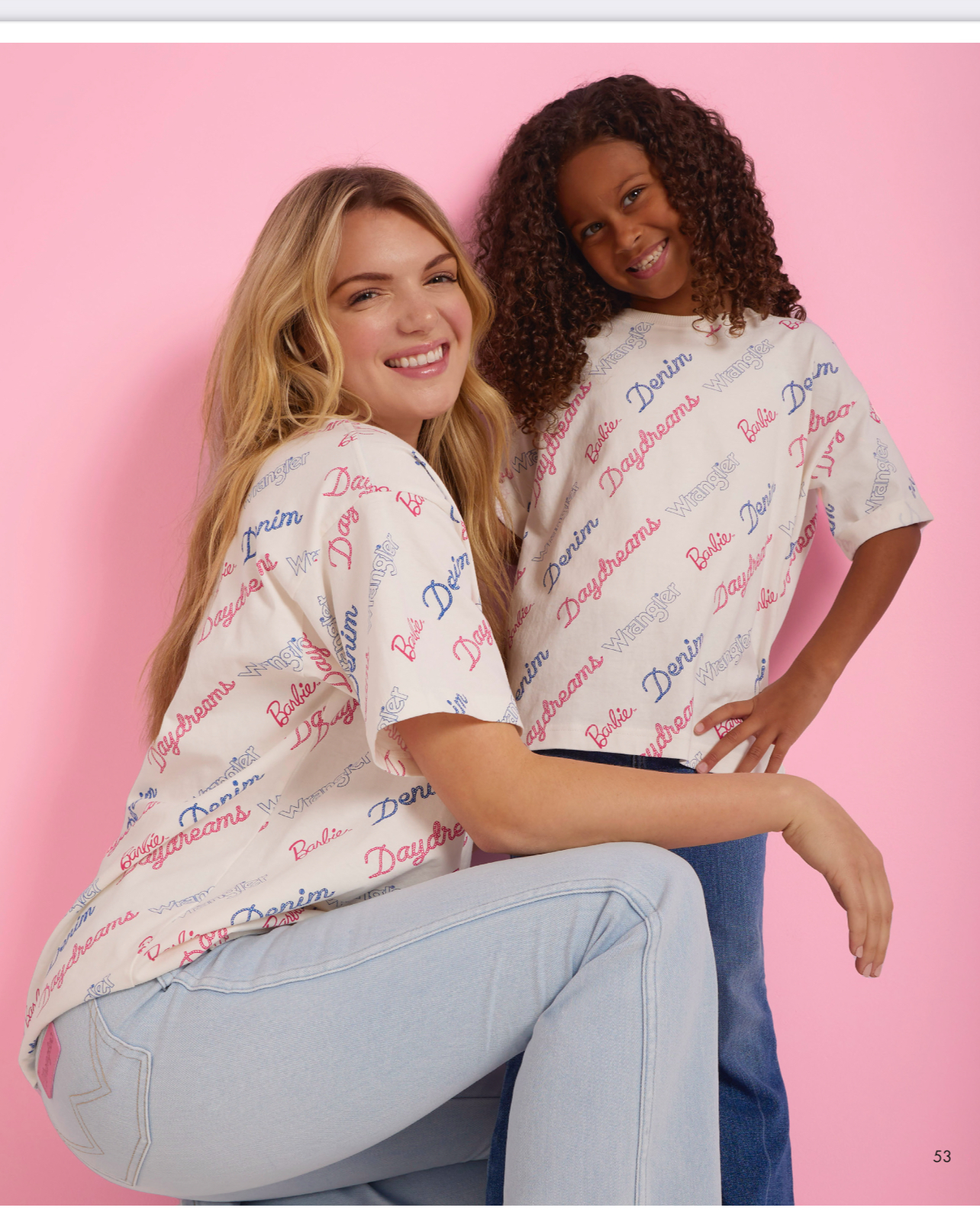 3. Blouses:
For those seeking a more feminine touch, the collection includes blouses that exude elegance and grace. Crafted from soft fabrics, these blouses incorporate Western-inspired patterns, making them versatile choices for both casual and formal occasions.
4. Embroidered Shirts:
Wrangler's expertise in embroidery shines through in the collection's embroidered shirts. These pieces boast intricate detailing and vibrant colors, making them standout fashion statements. Pair them with jeans or skirts for a head-turning ensemble that effortlessly blends Western and chic elements.
We love the Mommy and Me Wrangler Barbie collection. It's so darn cute and every mom will love it just as much as we do!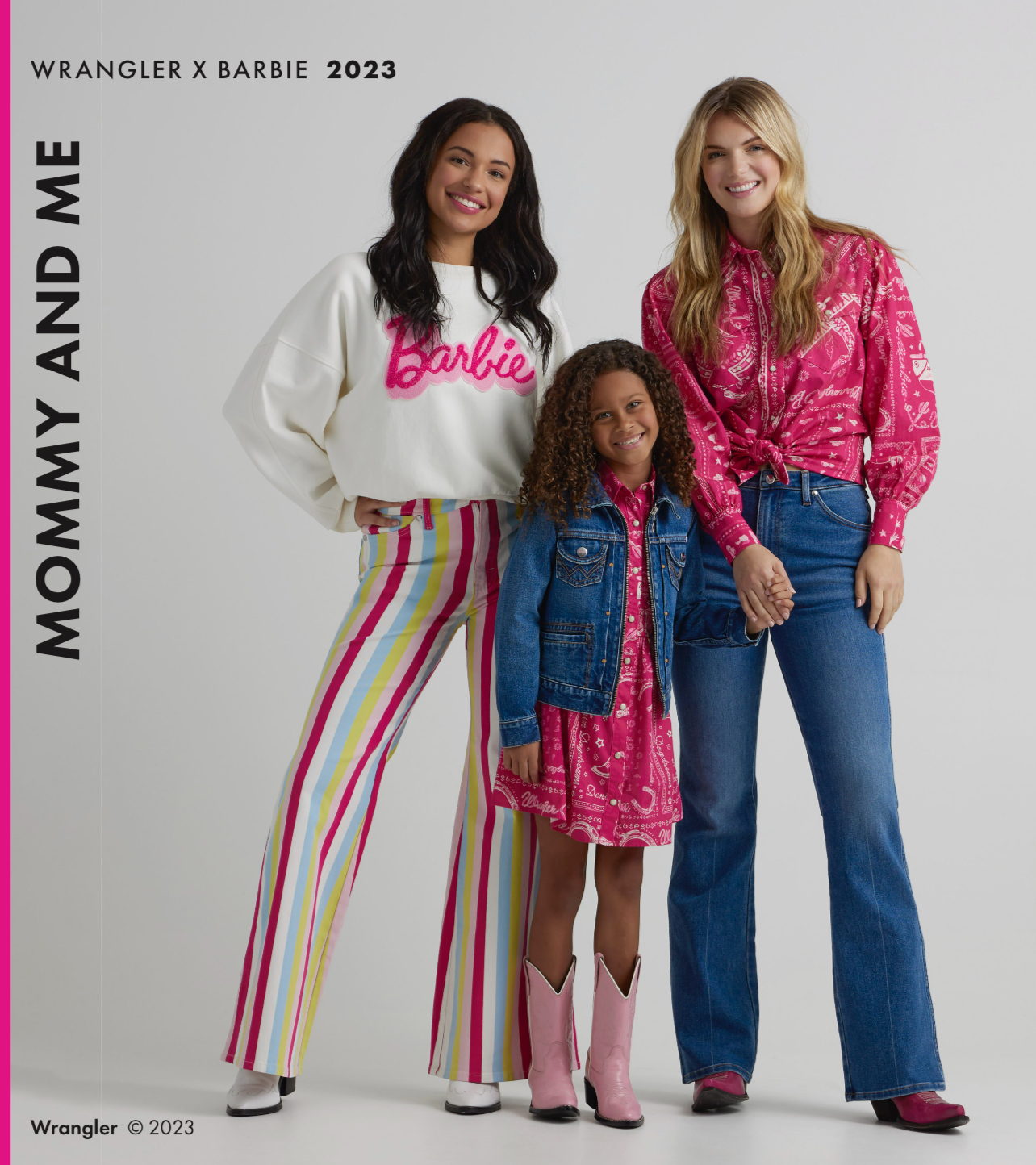 Hats and so much to offer with this chic collection with Wrangler Barbie.
The Launch Event at Paddock Riding Center
The launch event held at the picturesque Paddock Riding Center was nothing short of beautifully enchanting.
The Wrangler Barbie Launch was absolutely amazing!
It was set against the backdrop of rolling hills and breathtaking landscapes, it served as the perfect canvas for Barbie and Wrangler to showcase their collaborative vision.
Attendees were treated to a Western-inspired experience that included pony rides, horse show, and much more.
The Wrangler Barbie collection has remarkable pieces and my fave was the pink and white matchy matchy jackets for the fun mommy and me look.
We attended along with other prominent figures from the worlds of fashion, entertainment, influencers, bloggers, YouTubers and Barbie enthusiasts graced the event with their presence.
It was a gathering of individuals eager to witness the fusion of Western tradition and modern fashion sensibilities. The event also featured yummy Pink and Boujee, Dreamy Creations and a dedicated play area for children, ensuring that it catered to a diverse audience.
The Wrangler Barbie collection launch at the Paddock Riding Center epitomized the essence of Western-chic style, creating unforgettable memories for all attendees.
It marked the beginning of a new era in fashion, where Western heritage and Barbie's timeless allure melded seamlessly. Growing up with Barbie, she always had her horse and western wear. The collection embodies all of my memories of Barbie and my love for Wrangler.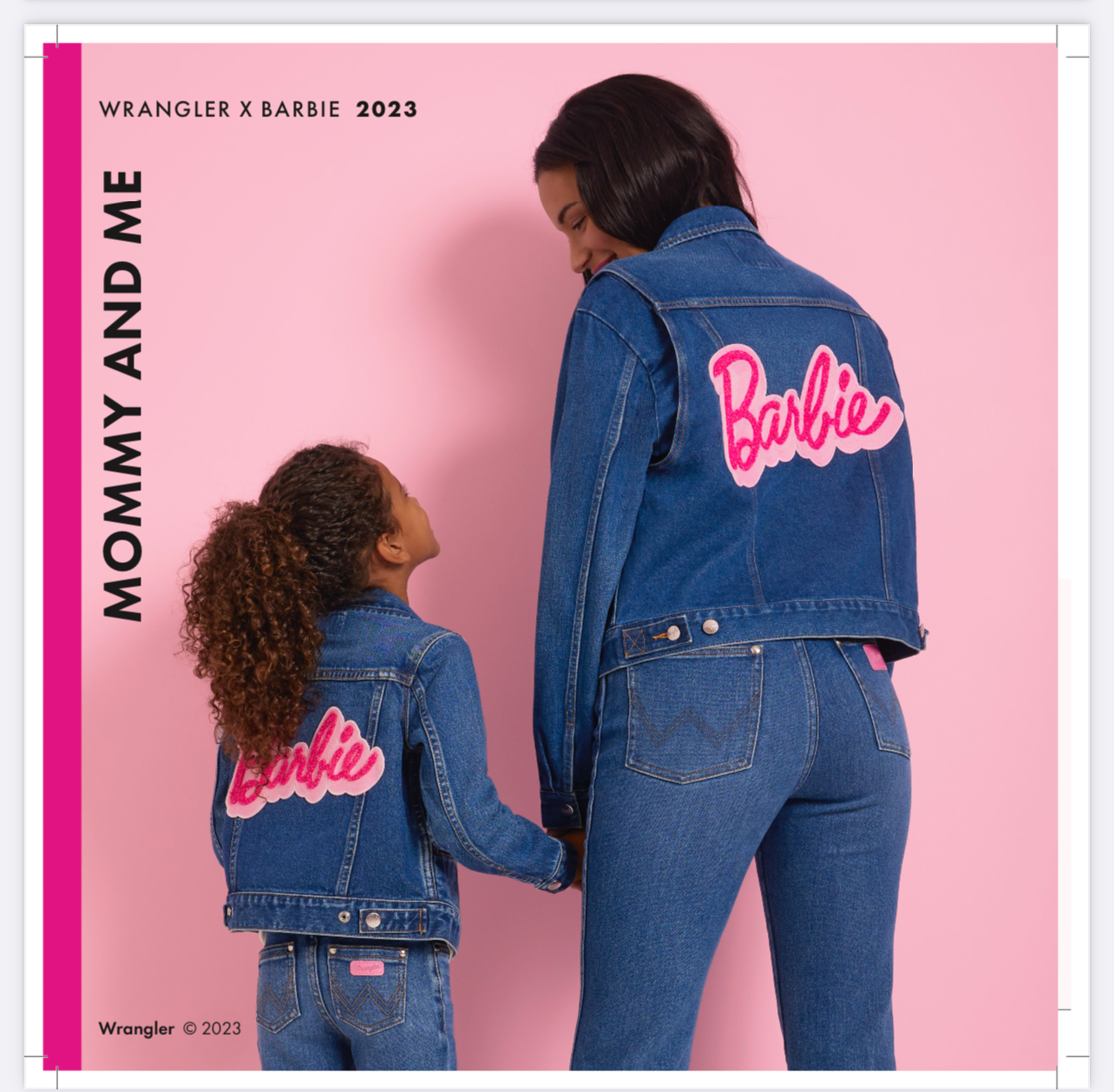 Final Thoughts
The Wrangler Barbie collaboration has undeniably set a new standard in Western-inspired fashion. The launch event at the Paddock Riding Center was a fitting celebration of this iconic partnership.
Whether you favor denim jackets, graphic tees, balloon-sleeve blouses, or embroidered shirts, this collection offers something for every fashion enthusiast. You may enjoy this Article about another amazing product that we love too.
It's time to embrace the Western-chic trend and infuse a dose of Barbie's glamour into your wardrobe. Don't miss out on this limited-edition collection that promises to make you the star of your own fashion rodeo. Well, y'all, until next time…. Remember it's always time to shine!
Much Love and California Sunshine,